Ah, let's talk about the Shag!
This isn't just any dance—it's a living, swaying, twirling piece of South Carolina history.
Born in the relaxed atmosphere of 1940s beach culture, the Shag is as integral to the region as barbecues and warm Southern hospitality.
Imagine young folks basking in the sun, then stepping and twirling on sandy floors to the lilting notes of beach music.
It's a dance that oozes the carefree, laid-back lifestyle, making it the perfect social activity for creating those "remember when" moments with friends.
Best of all?
It's still hip and happening, proving that some things truly never go out of style.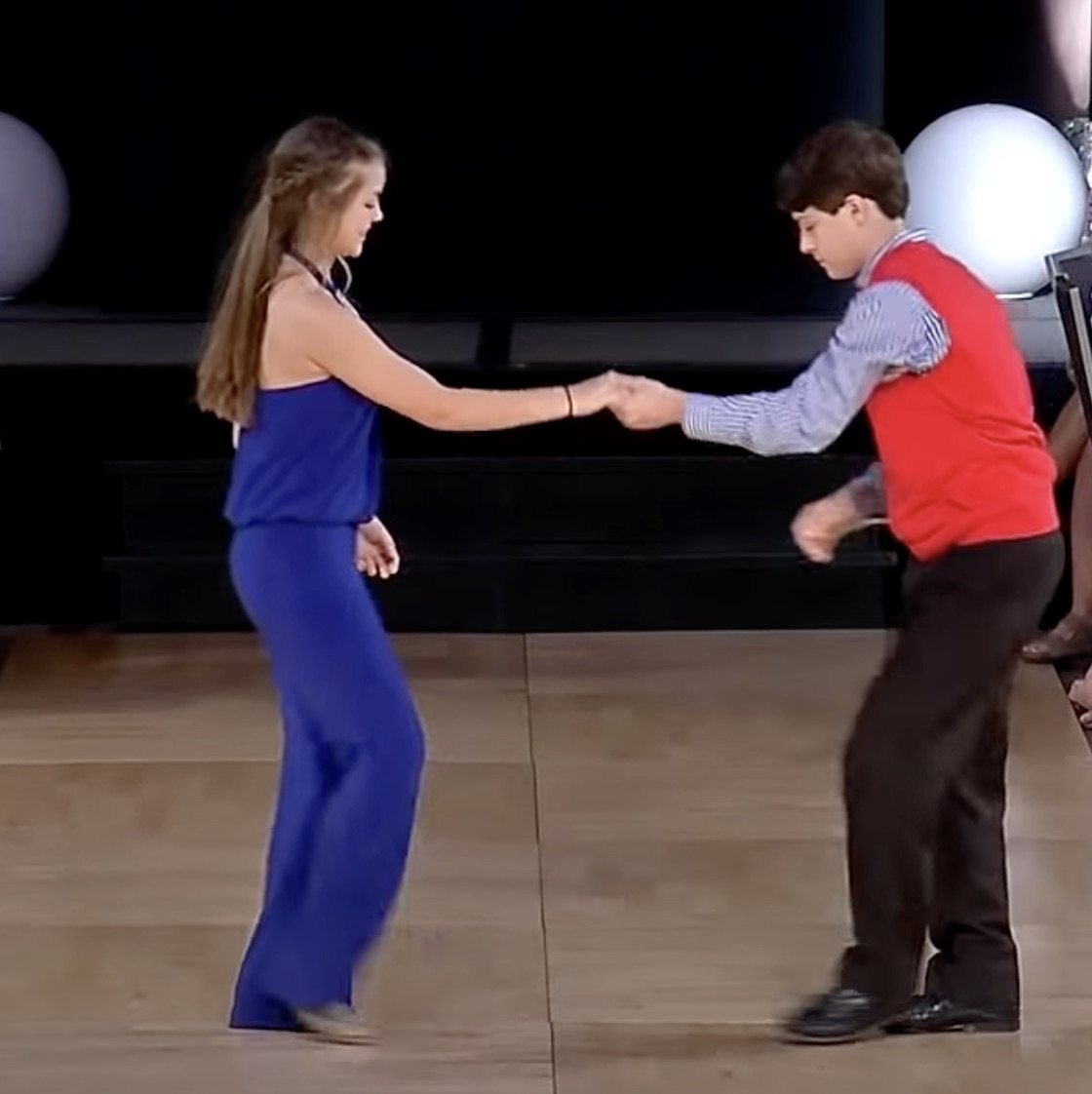 You might wonder, what exactly does it take to Shag?
Well, don't sweat it.
At its core, the Shag is a playful shuffle of easy steps.
You're essentially stepping forward and backward, swinging your weight from your left to your right foot, all while your partner mirrors your every move.
It's like a dance conversation where both parties know exactly what to say.
Enter the scene-stealers of the Shag world: Mack West and Trinity Davis.
These teen phenoms took home the trophy at the Junior Shag Grand Nationals, and let me tell you, it's easy to see why.
The atmosphere changes when they hit the dance floor; their smiles are like the opening act, promising a performance you won't forget.
Cued by the soulful melodies of John Cafferty and the Beaver Brown Band's "NYC song," Mack and Trinity start their routine.
Though they look young enough to still be worrying about homework, their feet tell a different story—one of grace, skill, and a surprising maturity.
They float more than they step, each twirl executed with a finesse that leaves the audience spellbound.
Often referred to as the "Swing dance of the South," the Shag is intricate but accessible, following a rhythmic pattern of one-two, three-four, five-six steps.
And oh boy, do Mack and Trinity nail it!
It's as if they've got an invisible thread connecting them, pulling them into perfect sync.
Each mirrors the other's steps but with the opposite foot, creating a harmony of movement that's nothing short of mesmerizing.
In the Southern states, knowing how to Shag is almost a rite of passage.
It's woven into social events and family gatherings, seamlessly blending tradition and entertainment.
For Mack and Trinity, this is more than just a dance; it's a part of their cultural DNA.
They make it look so natural that it leaves the uninitiated wishing they'd taken those Shag lessons they'd always talked about.
The crowd can't help but get involved.
As Mack dazzles with spins and high-energy kicks, applause and cheers fill the air.
Trinity is no slouch either; her smile is radiant, lighting up the room and capturing hearts.
Their movements are so fluid and graceful, it's like watching poetry in motion—a dynamic dance duo that leaves an indelible impression.
What sets their performance apart is not just the technical skill, but also the genuine joy they exude.
It's as if their feet are barely touching the ground, buoyed by the happiness that radiates from their faces.
The hours and hours of rigorous practice they've invested are evident, especially when Mack pulls off a jaw-dropping spin and bounce that even makes Trinity's smile grow wider.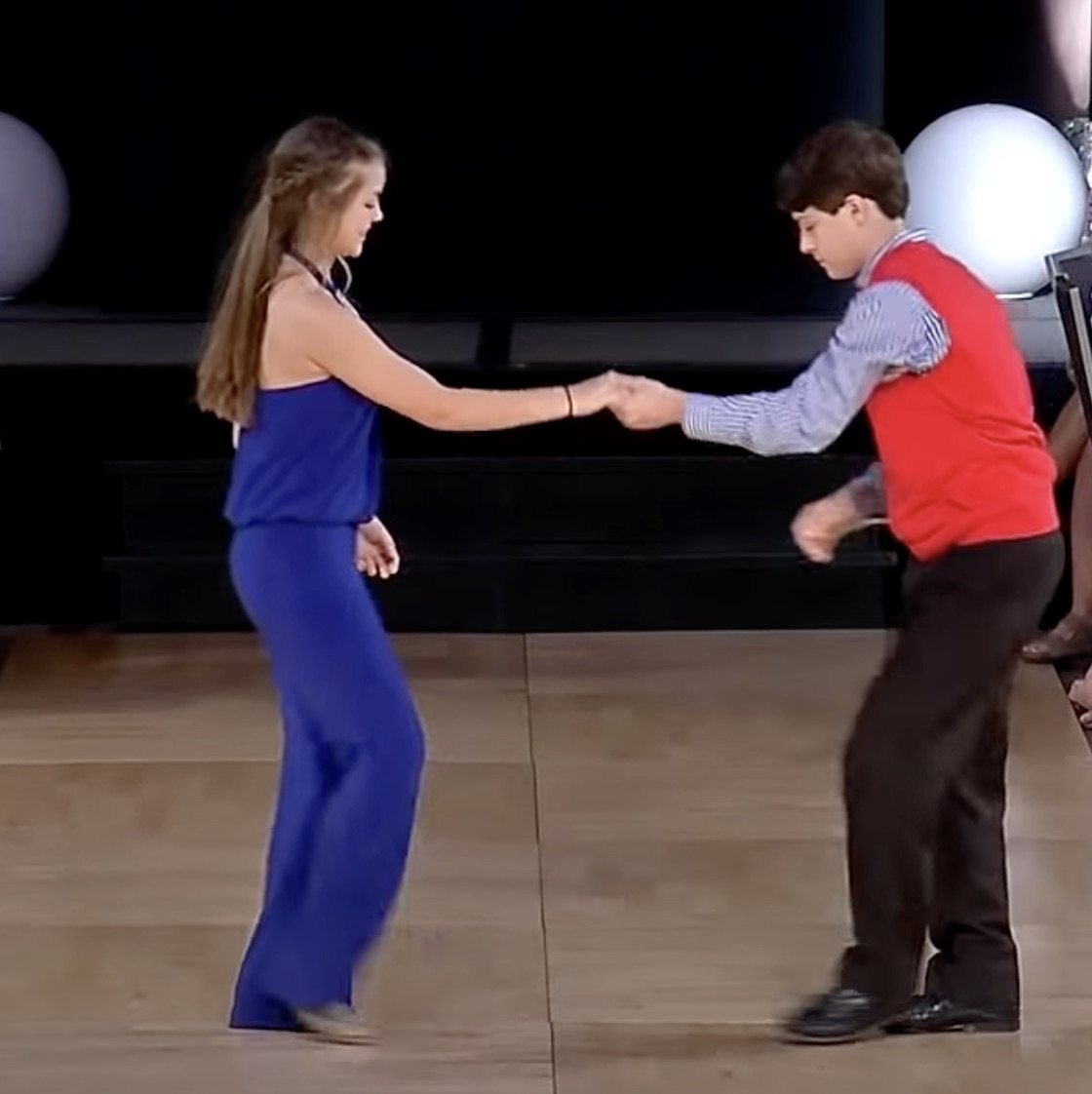 The grand finale arrives, a smooth, show-stopping finish that has them twirling into an embrace, like the final, perfect note of a well-played symphony.
The crowd leaps to their feet, applause resonating through the room, offering a standing ovation that's as heartfelt as it is deserved.
Mack and Trinity have not just won the competition, they've won the hearts of everyone present.
And just like that, the Shag cements its reputation as a dance of enduring style and grace, one that will undoubtedly continue to inspire for generations to come.
So, next time you find yourself in South Carolina, where the beaches are warm and the music flows, you'll know it's time to get up and Shag!
Watch these two impressive teens do their thing in the video below.
Please SHARE this with your friends and family.