Over the years, countless artists have tried their hand at covering Queen's iconic "Bohemian Rhapsody."
Yet, among these renditions, one particularly mesmerizing performance has emerged, captivating millions.
A trio of young girls took to the stage of The Voice Kids, delivering a rendition so powerful that it set the internet on fire.
Their chilling performance has since garnered over 28 million views on YouTube.
"Bohemian Rhapsody" is undeniably one of Queen's most recognized songs.
This 1975 classic, a fusion of multiple music genres packed into a six-minute musical journey, is often the first song that comes to mind when one thinks of the British rock band.
This very song was chosen for Sofie, Matteo, and Julia to perform during a battle round on The Voice Kids.
As the coaches sat in anticipation, the stage was set.
With a piano setting the tone, Matteo was the first to showcase her vocal prowess, followed by Julia and then Sophie.
As the performance progressed, it became increasingly powerful, leaving the audience and coaches in awe.
The trio's harmonious collaboration was nothing short of breathtaking.
The song's operatic segment was particularly impactful.
One of the coaches couldn't hide his goosebumps, while others felt compelled to stand and dance along.
But "Bohemian Rhapsody" is known for its dynamic shifts, and the girls were up for the challenge.
Their rendition transitioned seamlessly from a rock concert vibe, with the audience going wild, to the more subdued closing lyrics of Mercury.
In just a few minutes, the trio showcased their versatile vocal talents.
The true essence of "Bohemian Rhapsody" is open to interpretation.
As Freddie Mercury once shared with Metro, "It's one of those songs which has such a fantasy feel about it.
I think people should just listen to it, think about it, and then make up their own minds as to what it says to them."
Just when the audience thought the performance had concluded, they were in for a surprise.
The music resumed, signaling an encore.
Initially caught off guard, the girls quickly regained their composure, diving back into an epic continuation of "Bohemian Rhapsody."
The audience was treated to an even more electrifying experience.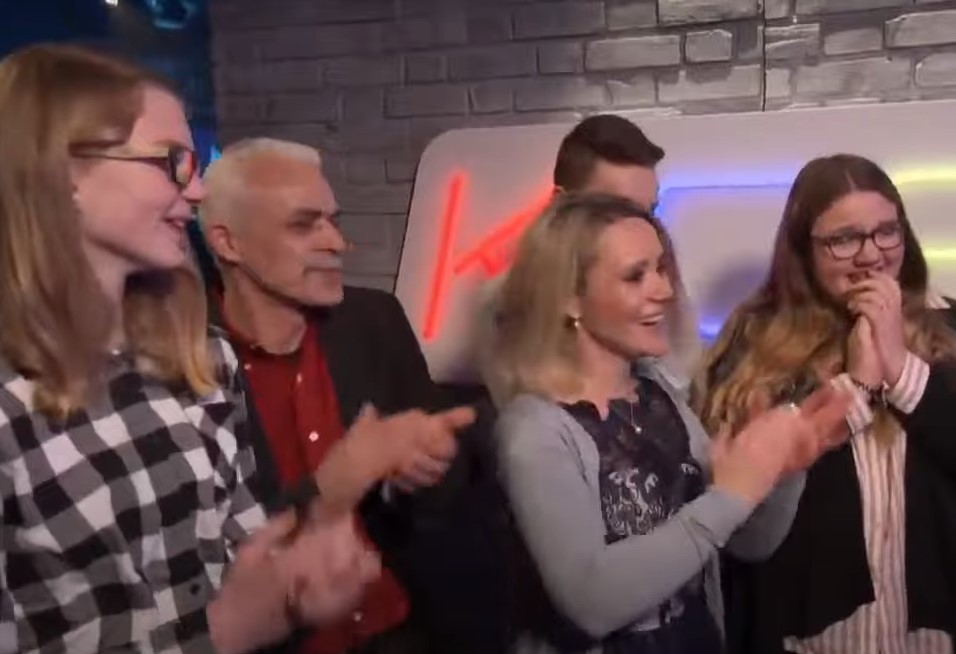 Once the performance was uploaded to YouTube, it spread rapidly, capturing the attention of viewers worldwide.
The young trio's rendition resonated with many, leading some to believe that Freddie Mercury himself would have been proud.
One viewer commented, "This is the most iconic amateur group cover of the truncated version of BH ever performed; worlds of talent in this trio, who start as rivals and end as collaborators, in a performance with a genuine live concert vibe. This is rock and roll."
Another viewer shared their sentiment, wondering if others felt the same way: "I wonder whether others will agree with me when I say this might be one of the greatest Voice kids battles of ALL time? I certainly think so."
The video's virality proves the trio's exceptional talent.
If you're curious to witness this incredible performance for yourself, brace yourself to be utterly amazed by the sheer talent of these young girls.
Their rendition of "Bohemian Rhapsody" is truly a sight (and sound) to behold.
Watch them raise the roof in the video below!
Please SHARE this with your friends and family.