Pentatonix has done it again. The world-famous acapella group is world-famous for a reason.
The five-person team is a vocal powerhouse. They started as a trio with legendary tenor Mitch Grassi, a skilled and masterful baritone in Scott Hoying, and the unmatched mezzo-soprano voice of Kirstin Maldonado.
Now, Pentatonix is gracing us with another cover with their legendary voices – "The Prayer" by Andrea Bocelli and Celine Dion.
You might have heard that song once or twice. If you haven't, just trust me when I tell you that it's not easy to sing. Celine Dion being one of the original singers should have given that away.
The song came from, of all places, an animated fantasy movie called Quest For Camelot (1998).
Celine Dion and Andrea Bocelli are both incredible singers, but so are Pentatonix.
And just singing it isn't enough. Presentation and stage-play can make any performance a lot better, and they made sure to have that for this cover.
Their setting of choice is a calm, snowy forest built indoors.
The snow is serene and graceful, and so are their voices.
Mitch, being the master tenor he is, starts them off with effortless high notes.
And Mitch stays in the high register with his head voice with no trouble. There aren't a lot of people who can sing as high as Celine Dion, let alone male singers. But Mitch is no ordinary singer and that much is clear.
Scott joins in singing Bocelli's parts, and he does it justice. In fact, he does more than do it justice.
He makes it his own, and sounds incredible doing it.
It's no surprise that they work so well together. Scott, Kirstin, and Mitch all went to school together. They're friends as much as they are performers.
And trusting the person you work with can improve your work tremendously – even when you don't expect it.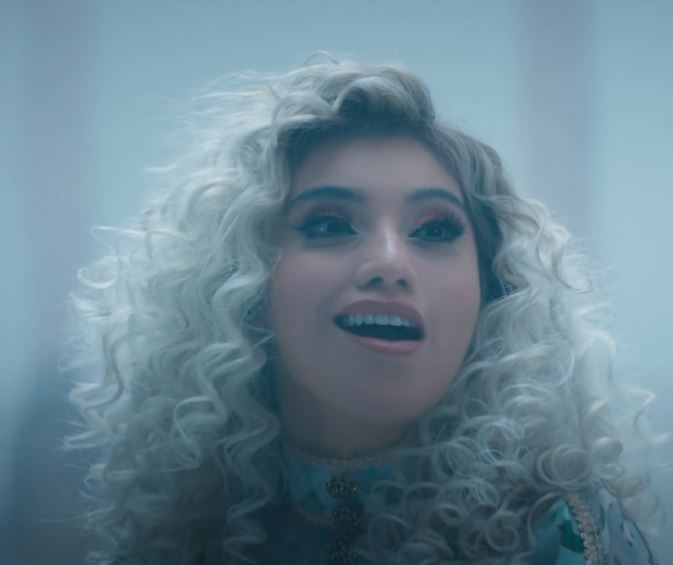 Their cello and bass singers, Matt Sallee and Kevin Olusola, provide the much-needed base (no pun intended) for the higher voices to work off of.
The group's previous percussion and bass singer (or beatboxer) was Avi Kapla, who departed the group some time ago.
Now the chorus is fast-approaching, and you know Pentatonix aren't going to disappoint with the chorus.
All 5 of them together form the harmony that got them this famous in the first place. That's the kind of harmony that 20 million people subscribed to them for.
It's heavenly and shows off the countless hours of practice and hard work they put into their voices.
Mitch's unbelievably effortless and smooth tenor voice pierces the air and forms the highest point of the harmony.
Kirstin, meanwhile, gracefully dances up and down scales and shows her incredible vocal control.
All while Matt's deep, powerful chest voice provides the ever-important bass notes. Don't take the deep voices for granted.
A lot of your favorite songs would sound very different without the bass or low notes!
And none of this would sound as good without Kevin's percussion.
I suggest you watch it yourself below. Please share this article with more people as well!
Please SHARE this with your friends and family.
Luis Gaskell is a contributor at SBLY Media.