People don't often associate beautiful music and playing an instrument with law enforcement or police officers.
However, Rocklin, California, police officer Marc Guillermo changed this image and put both together with one song.
A local news channel even picked up his performance and interviewed him about the experience.
Officer Guillermo helped arrest a man who was caught on CCTV checking door handles in a Rocklin neighborhood. When the suspected thief was caught, he was also caught with several stolen items.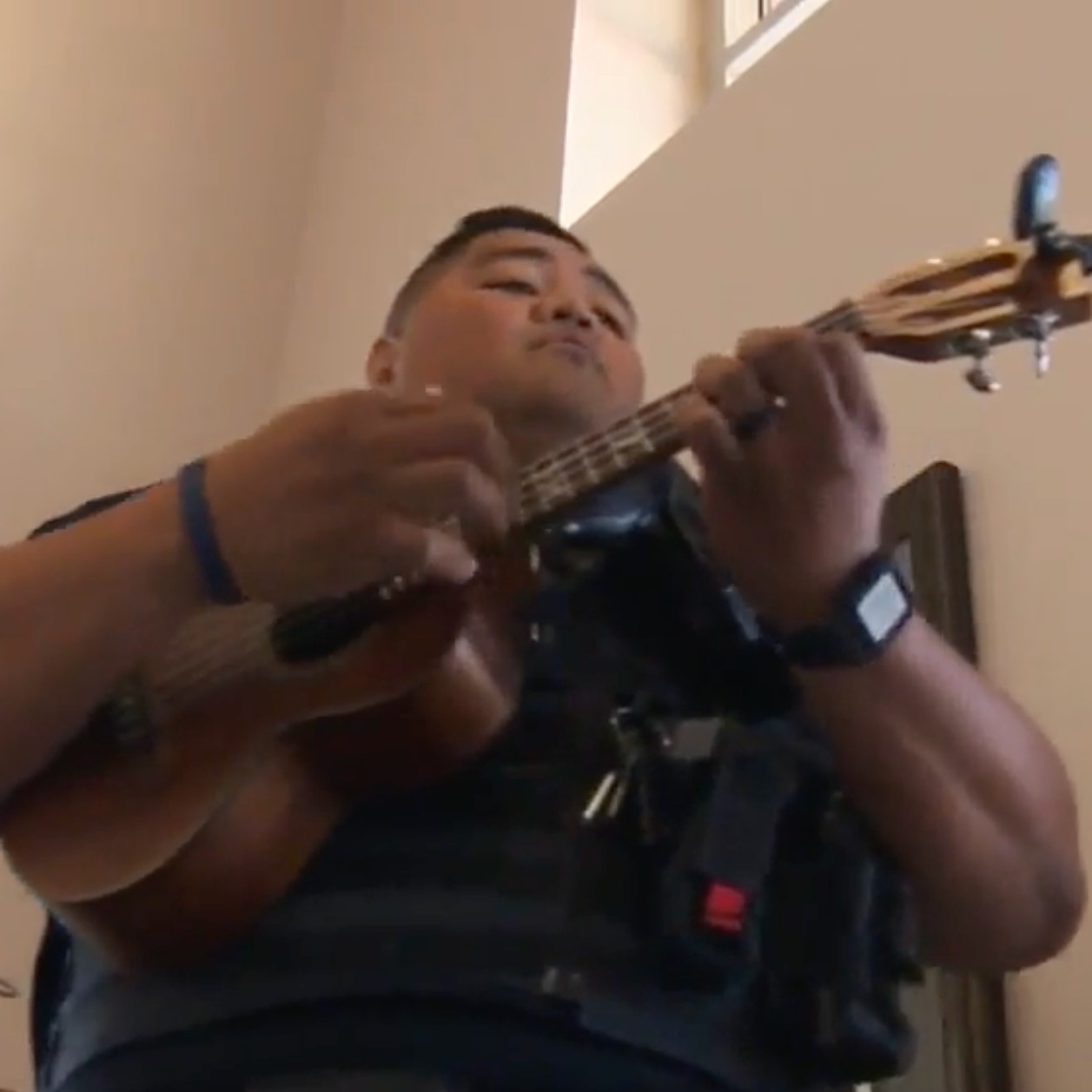 One of the stolen items was a ukulele stuffed inside a backpack. Guillermo noticed the musical instrument and picked it up.
"As we were laying all the items out, trying to see if we could find anything that has identifying information. I just picked it up, tuned it a little bit, and started playing, which shocked all my co-workers. They were like, 'What is going on here?" Officer Guillermo told KCRA3.
He also started singing the captivating song "Somewhere Over the Rainbow," and his partner started recording his performance.
Judy Garland first sung this beautiful song in the classic 1939 movie "Wizard of Oz." However, many people today are more familiar with the version sung by the late Hawaiian singer Israel Kamakawiwo'ole who performed the song with a ukulele.
After hearing him perform, Guillermo's co-workers told him he needed to share his talent.
At first, he was hesitant because he felt shy about his singing and performing, and it wasn't something he openly shared.
However, he decided to share his performance because he wanted to show the human side to law enforcement personnel.
Fittingly, Guillermo is originally from Hawaii, and the most famous instrument from Hawaii is the ukulele.
It's comes as surprise his performance of the song came off so naturally.
Officer Guillermo taught himself to play the ukulele by watching YouTube. He's been playing the instrument for the last 20 years.
"Just being from Hawaii, that's in our nature. My family, they play and sing. We come from a musical family," he shared.
He was surprised by how popular his performance became after his co-workers started sharing his video on social media.
"Law enforcement right now is a tough career, but just you know, you know, we are fathers, we are sons, or mothers, or daughters, and we would take a bullet for you or your family any day, and you know I take pride in it. I enjoy working for the Rocklin Police Department," Guillermo said.
He has worked at the Rocklin Police Department for the last three years.
Through his job as a police officer, he makes it a point to share the spirit of aloha, to be humble, compassionate, and caring. These were all the values he learned while growing up.
Rocklin is lucky to have a police officer like Officer Guillermo.
He cares about the community and shows this concern through his job in law enforcement. Guillermo is also willing to share his extraordinary musical talent to humanize fellow police officers and law enforcement.
Watch the video of Officer Guillermo performing "Somewhere Over the Rainbow" with a stolen ukulele in the video below!
Please SHARE this with your friends and family.
Maria Pangilinan is a contributor at SBLY Media.