If you could describe adulting in one word, what would it be?
When we were young, we wanted too much to be adults, but now?
Adulting can be tough, but we don't really have a choice. We have responsibilities, and they are coming to get us if we don't pull ourselves together.
For Paul Jukes, and six other co-parents, preparing for a special number for their children's school is another task they had to fulfill.
Little did they know that this one performance would change their lives forever.
It was February 2012, Jukes, and other dads from the school surprised everyone with a dance number.
They performed at the Brighton Dome and had around 2,000 audiences.
"The noise was phenomenal and of course, the kids in the audience were like, 'hang on a second, that's your dad," Jukes said to Good News Network.
The dads were around 42 to 60 years old, and their kids' street dancing teacher taught their dance numbers.
Everyone loved their performance!
What they didn't expect was that this wouldn't be their first and last performance.
People loved them and more members joined.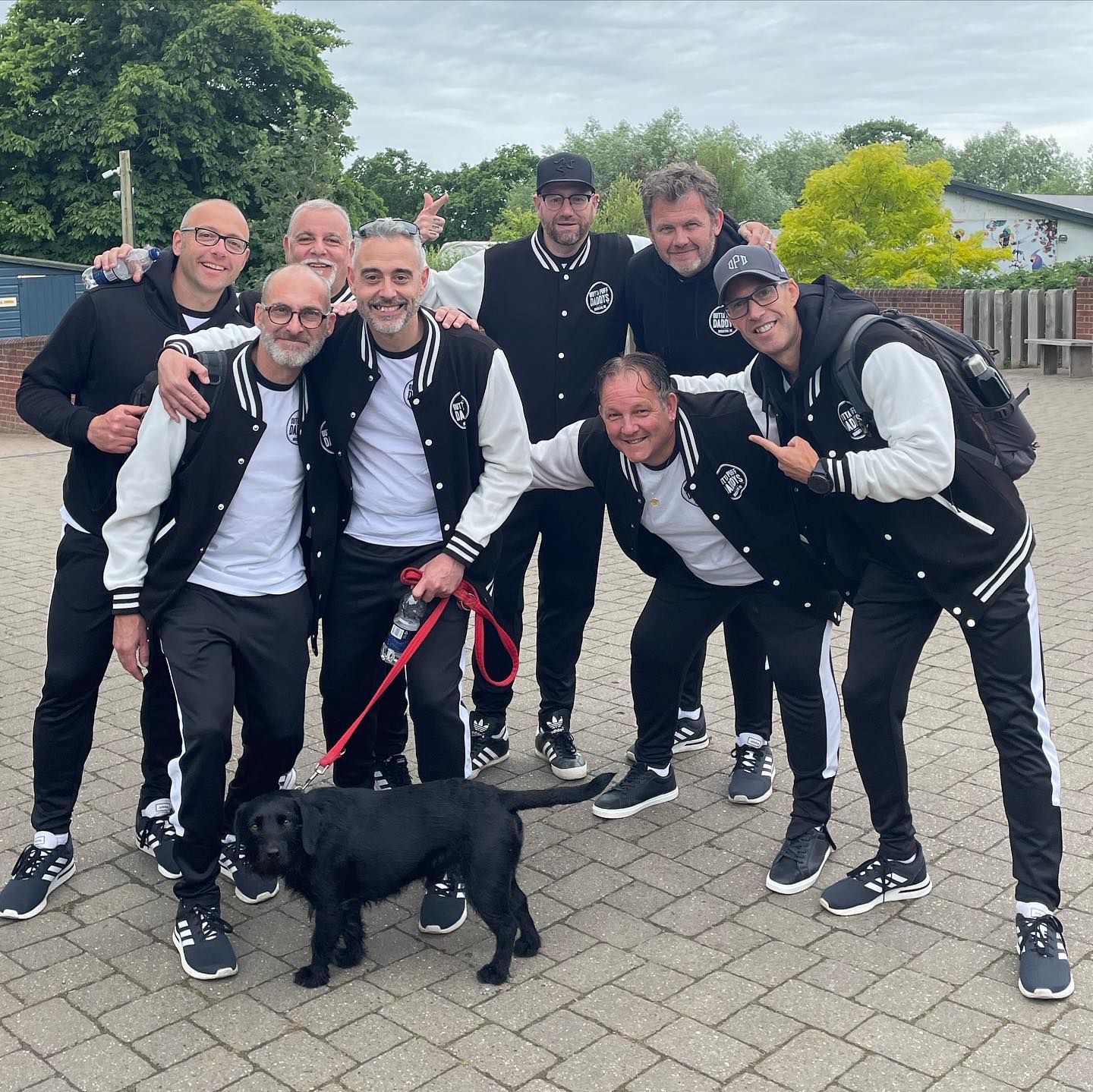 Just after a few months, they performed once again, and then that was the start of OPD or the Outta Puff Daddys.
Aside from their extra-curricular activities, the school dads formed a bond that will last.
They gained exposure, which meant people wanted to see more of the groovy daddies.
This is when they started creating their social media pages.
The dancing dads created nicknames for each one of them.
There was Jukebox, Strip-T, Superfly, Wolverine, and many more.
"We all have crew names and one of our members is called Wolverine, and recently received a comment from Hugh Jackman giving him a massive thumbs up," said Jukebox.
Over the last 3 years, the group has been performing at festivals all over the country, and people loved them.
They also have been uploading videos of dance covers and many think that these dads are so cool.
Little did their fans know that each one of them had their own struggles, and being with the OPD had changed their lives for the better.
Jukebox, the group leader had his share of stories to tell.
He faced a difficult time in 2017 and he gives the group credit for helping him get through it.
In one TikTok video, as a part of their support for Mental Health Awareness Week, which starts May 15th to 21st, Strip-T shared his own story.
Michael, also known as Strip-T, said that he had suffered from severe anxiety.
He had so many triggers and this hindered him from living a normal life.
Any person suffering from anxiety knows how disabling it is and how difficult it is to control.
For Strip-T, OPD made a huge difference.
Even science backs this up.
Moods can be improved through dancing, exercise, and other physical activities.
Aside from that, having a strong support system from each other helped them cope, not just through their challenges, but also to keep all of them fit and healthy.
For these cool daddies, OPD isn't just a pastime, it's also a support system.
View this post on Instagram
All while giving happiness to other people, as well.
Click the video below to see a compilation of their sweet moves!
Please SHARE this with your friends and family.