Is Jive dancing still alive?
Today, Jive dancing continues to adapt and incorporate various influences, including Lindy Hop, swing, and other dance styles, making it a versatile and ever-evolving form of expression.
In the world of competitive ballroom dancing, the Jive is one of the International Latin dances, characterized by its fast-paced and syncopated rhythm, knee lifts, upbeat steps, and swinging hip motion.
Dancers often compete in the Jive as part of their Latin dance repertoire, following specific syllabuses provided by organizations like ISTD, IDTA, and UKA.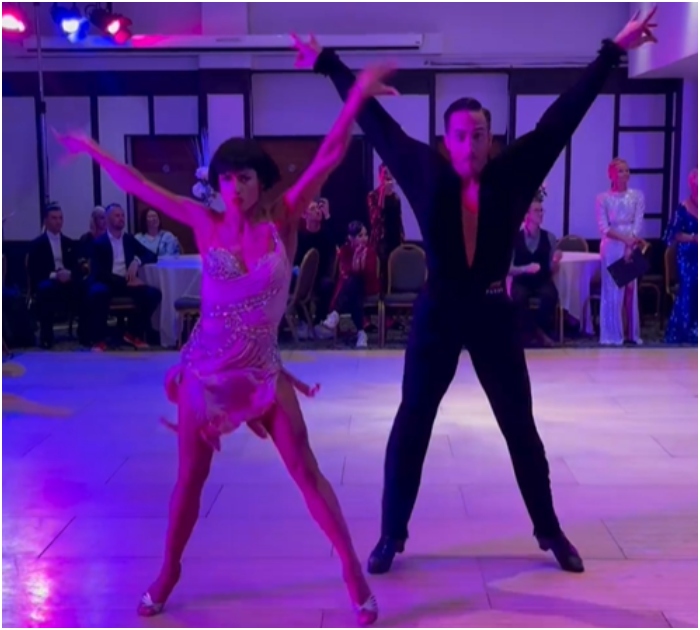 Additionally, the Jive has evolved into various contemporary forms, including "Modern Jive," with different names like Ceroc and Le Rock, reflecting the dance's adaptability to changing music trends.
While some embrace these emerging styles, others remain loyal to the traditional Jive dance techniques and styling.
Take a look at these kids hammering the dance floor with some sassy Jive moves!
In fact, they're not just sassy but also full of energy as they should be for their age.
This video was taken just last year when they joined the US National Amateur Dancesport Championship where they bagged the second-place award.
View this post on Instagram
These talented kids are Mark & Stella, a young but formidable duo on the dance floor.
The video features the semi-final part of the competition where Mark and Stella, together with other youngsters, gave it their all to "Let's Twist Again" by Chubby Checker.
At such a young age, Mark and Stella already know how Jive should be danced, with attitude and unceasing energy.
With each flick and kick, the duo showed everyone why they should be feared in any dance competition.
They twisted and turned like there was no tomorrow and their facial expression said it all, they really wanted to win and bring home that beacon.
Let's jive a little bit about jive's history
Jive is a dynamic and high-energy dance style typically performed to lively swing or contemporary music.
While it is often categorized as a Latin dance in competitive ballroom dancing, it also has strong roots in the swing dancing family.
The Jive has gained popularity through television shows like "So You Think You Can Dance" and "Dancing with the Stars."
The history of the Jive is complex, with multiple variations and influences.
It can be traced back to the Lindy Hop, a dance style that emerged in the late 1920s.
Over time, the Jive branched into different styles, including the traditional Lindy Hop, Ballroom Jive, and Modern Jive (known as Ceroc, Le Roc, or French Jive).
The term "Jive" itself originated from slang associated with swing music and jazz, evolving from words like "jibe" and "jev."
It became more widely known through Cab Calloway's association with swing and the publication of the first African-American slang dictionary in 1938.
Jive, also known as the "Jitterbug Jive," gained recognition in dance competitions and evolved further during the 1930s and 1940s, with American GIs influencing European styles.
In the 1950s, it began to be referred to as "Rock 'n' Roll."
See Mark and Stella in action by pressing that play button below!
Please SHARE this with your friends and family.