On one episode of Britain's Got Talent, women's choir The D-Day Darlings took center stage.
And as they started singing Vera Lynn's classic, "The White Cliffs of Dover," it felt like a magical journey back in time.
The D-Day Darlings are a British wartime-themed vocal group renowned for their enchanting performances of nostalgic songs from the 1940s era.
With their harmonious voices and vintage style, the Darlings have captured the hearts of audiences across the United Kingdom and beyond.
The group gained widespread recognition when they appeared on Britain's Got Talent, where their heartfelt renditions earned them a spot in the finals and showcased their talent to a global audience.
These talented singers aren't just entertainers — they're storytellers.
Their harmonious voices weave tales of courage, sacrifice, and love, keeping the memories of wartime alive.
"The White Cliffs of Dover" perfectly captures the spirit of a generation that endured the trials of war, yearning for a brighter tomorrow.
As the performance unfolded, special guests joined The D-Day Darlings on stage, adding layers of depth and emotion to the already touching performance.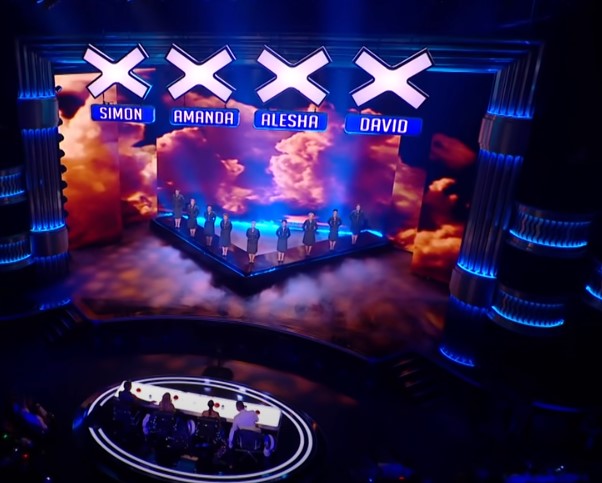 These guests, each representing a different facet of wartime Britain, transformed the show into a time-traveling experience.
The atmosphere in the room was thick with nostalgia. Every note struck a chord in the hearts of those who had lived through the war and those who had only heard stories about it.
The D-Day Darlings, with their flawless harmony and genuine passion, ensured that everyone felt the essence of that era.
The audience's reaction was electric. The song's resonance, combined with The D-Day Darlings' heartfelt rendition, stirred powerful emotions.
This wasn't just a trip down memory lane for the older generation — it was a moving history lesson for the younger members of the audience.
It's impossible to overstate the significance of this song and its historical context.
During World War II, "The White Cliffs of Dover" symbolized hope, a vision of a future where bluebirds would fly over the cliffs, representing peace and freedom.
The D-Day Darlings reignited that hope and reminded us of the sacrifices made for the freedoms we enjoy today.
As the performance drew to a close, the audience and the judges all leaped to their feet for a standing ovation, enthralled by the true talent shown on that stage.
The D-Day Darlings had successfully bridged the gap between the past and the present, bringing history to life on the Britain's Got Talent stage.
In a world that often rushes forward, performances like this remind us of the importance of looking back, remembering, and honoring the stories and sacrifices of those who came before us.
These women did such a wonderful job honoring veterans who gave their all to keep their country safe, and it's truly beautiful to watch.
Check out the full performance in the video below!
Please SHARE this with your friends and family.