Impromptu performances are always the best.
Whether it's a song or dance, surprise performances are always worth watching.
And behind every successful performance, there is always a mastermind. One of them is Terry Miles.
Terence Andrew Miles, known professionally as Terry Miles, hails from England and is renowned for his expertise in boogie-woogie piano playing and songwriting.
His musical journey has seen him as a member of various bands, a sought-after session musician, and a solo artist.
However, his primary musical platform today is his thriving YouTube channel.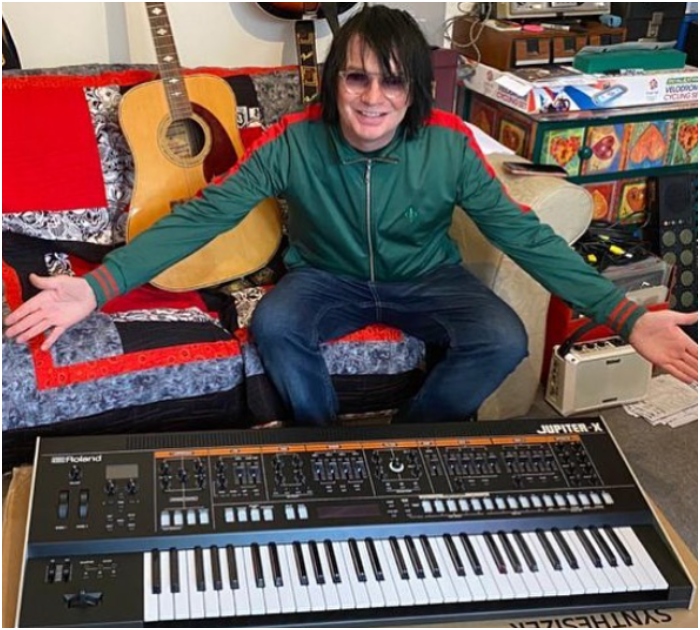 Terry's musical roots trace back to his upbringing in Selly Park, Birmingham, within a family deeply immersed in music.
His father, Kevin R. Miles, carved his own path in the music industry with his band "The Milestone Express."
The musical legacy extends further, as Terry's grandfather once enchanted local cinema audiences with his piano skills during silent film screenings.
A true maestro of boogie-woogie, Terry Miles frequently graces London's streets with his captivating performances, occasionally assuming the guise of an elderly gentleman.
His live shows are a burst of infectious energy.
In 2009, Terry launched his YouTube channel, amassing a staggering 176 million views across his diverse video catalog.
His primary focus centers on recording piano performances in public spaces like train stations and airports.
Terry's upbeat and invigorating music naturally draws crowds, resulting in lively audience interactions and the creation of entertaining viral-style content.
Today, Terry resides in Hackney, London, where he dedicates his efforts to producing engaging content for his YouTube channel.
Additionally, he is an integral part of the band "Go-Kart Mozart," serving as the principal songwriter for the group.
Notably, he collaborates with band member Lawrence Hayward, famously known as "Lawrence," in crafting the band's lyrics.
He also did a collaboration with another YouTube star, Brendan Kavanagh.
In December 2021, the two pianists delighted Christmas shoppers with their enchanting renditions of classic Christmas songs, skillfully transforming them into captivating boogie-woogie masterpieces.
Be sure to watch their wonderfully festive performances in the videos below, and don't miss the exhilarating boogie-woogie twist they bring to these timeless tunes.
With Terry's tons of other performances, this one is quite different.
Just a little over 2 months ago, Terry once again wowed everyone with his magnificent piano-playing skills.
He started slow to warm things up and when he finally took off hammering the keys, it was then a blast!
Not too long after playing, a woman was seen smiling at him, and suddenly, she started bouncing off to the music.
It almost looked like the energy of the music crawled into her body and she couldn't help but jive with it.
It wasn't just Terry and the woman who were enjoying the good music but also the passersby.
Then suddenly, something unexpected happened.
Another man from the crowd joined the party.
Actually, it wasn't just him but 3 more others.
There were 5 dancers on the floor and Terry loved it so much that he got on his feet while playing.
In one of Terry's videos, he managed to give credit to the dancers, Jreena Green, Michael Grandison, Theophilous Alade, Chisara Agor, and Akosua Balogun.
The impromptu dancers even paired up and managed to quickly choreograph some moves.
Everyone passing by couldn't help but glance at their performance, some of them even brought their phones out and started recording the wonderful moment.
Before they even end the impromptu show, another elderly man from the crowd also joined in.
He didn't team up with the dancers but with Terry on the piano! Just how amazing was that?
Who would've thought that their performance was going to end up so spectacularly awesome?
See this amazing impromptu performance mash-up below!
Please SHARE this with your friends and family.