If you could turn back time, what would you have done differently?
Surely, there would be a lot of things that you would like to take back or do over if you had the chance.
However, this is not something that we can do, so we resort to things like making amends or trying to make up for the lost opportunities of past mistakes.
View this post on Instagram
Just like the rest of us, celebrities like Dwayne "The Rock" Johnson has his own share of mistakes that he would like to correct in the present.
The Moana star is a big name in Hollywood, but before his fame and fortune, the man was also a nobody who had far less than what he has today.
He is quite open about sharing parts of his life when he was still young and broke.
Now that he has made a name for himself, he can do the things he was not able to do in the past due to a lack of material things to support his endeavors.
With his status and his influence, he is far more able today than he used to be.
One of the things that The Rock would like to correct was when he resorted to stealing when he was younger.
For about a year, the Black Adam star stole a Snickers bar every day at his hometown's 7-Eleven when he was 14 years old. He was "broke as hell" and was in need of something to eat.
"I have been waiting decades to do what I'm getting ready to do now," he says in a video posted to Instagram.
This was a mistake that he is not proud of. For the longest time, he was waiting for the right moment to come back to his hometown and "right a wrong", referring to this mistake that he wanted to make up for.
Dwayne Johnson finally had the chance to return to his hometown and do what he had been wanting to accomplish.
He went to the town's 7-Eleven, asked for a paper bag from the cashier, and went to the aisle where the Snickers bar was all displayed. He grabbed every single one of them and put them in his paper bag.
He brought all of the chocolate bars he got to the cashier and paid for them. Afterward, he gave it all to the other people who went to the 7-Eleven branch in his hometown.
The Rock felt really good about finally correcting his past mistake.
In his video uploaded on his Instagram account,
"After decades of me wanting to come back home to 7-Eleven and try to make good, that felt really, really good," Dwayne shared at the end of his clip.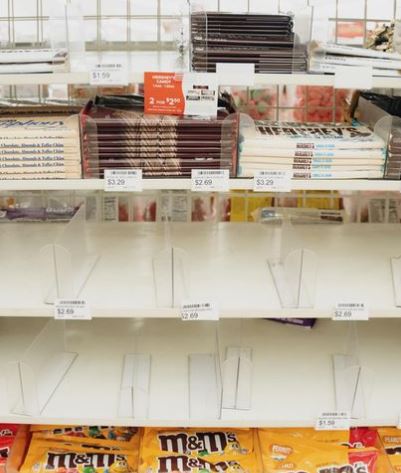 The past is not something we can change, but we can make up for what we did wrong by doing something right in the present.
The Rock completely agrees.
"We can't change the past and some of the dumb stuff we may have done, but every once in a while we can add a little redeeming grace note to that situation — and maybe put a big smile on some stranger's faces," he wrote.
Check out the video below to know more about this story.
Please SHARE this with your friends and family.
Source: Instagram – therock, TODAY, Upworthy
Caryl Jane Espiritu is a contributor at SBLY Media.