Talent shows like "The Voice" and the "Got Talent" series are known for their star-studded judging panels.
This ensures that only the best make it to the voting rounds, offering viewers a high-quality experience.
But even among these seasoned judges, there are moments when unanimous agreement is rare—except for those extraordinary instances when a contestant is so jaw-droppingly amazing that there's no room for debate.
Enter Karise Eden, a 19-year-old dynamo who graced the stage of "The Voice Australia" for her blind audition.
The show's signature red chairs were all turned away from the stage, allowing the judges to focus solely on her vocal prowess, rather than her appearance—a unique feature that sets "The Voice" apart from other talent shows.
The panel of judges was nothing short of stellar, featuring musical giants like Keith Urban, Delta Goodrem, Joel Madden, and Seal.
They sat in anticipatory silence, awaiting the next act to take the stage.
Then, Karise began to sing.
The moment she belted out the opening lines of James Brown's iconic "It's a Man's World," she had the judges shocked.
Keith Urban's face was a canvas of awe and disbelief; he clearly hadn't anticipated such a powerful voice emanating from Karise.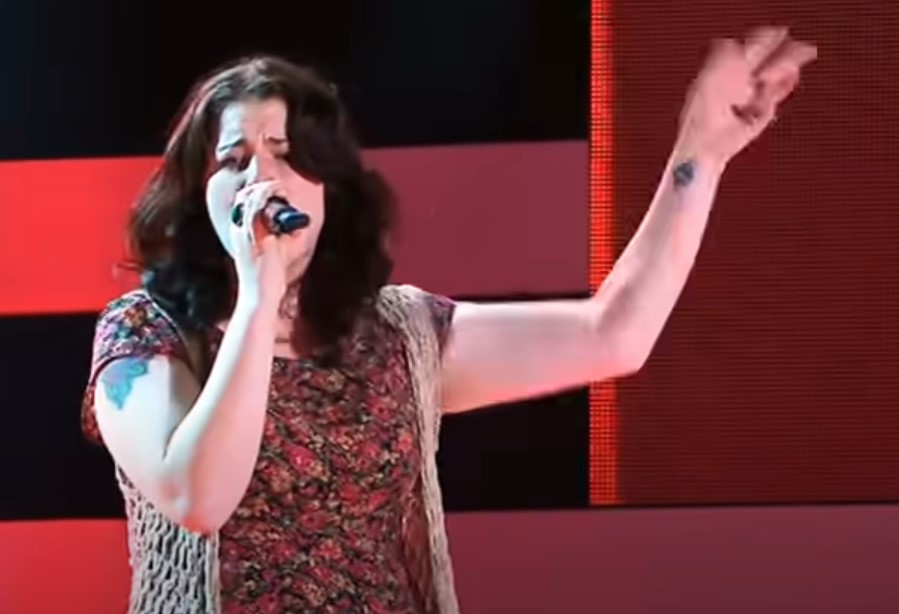 Karise had barely sung her first line when the judges could contain themselves no longer.
In a synchronized move that seemed almost choreographed, all four judges hit their buttons within the first 10 seconds, indicating they wanted her on their teams.
The emotional weight of the moment was palpable as Karise saw all the chairs swivel around to face her.
It's worth noting that there are instances when contestants don't get even a single chair to turn, signaling the end of their journey on the show.
Adding to the emotional crescendo, Karise's parents were on the sidelines, unable to contain their joy and excitement.
They were witnessing their daughter's dreams unfold right before their eyes.
One of the most entertaining aspects of the show is the judges' reactions when they finally see the face behind the "magic voice."
More often than not, their expressions are priceless.
Joel Madden, for instance, looked like a deer caught in headlights.
Karise continued to deliver a soul-stirring performance, leaving the audience with goosebumps.
She even earned a standing ovation from the judges. Keith Urban exclaimed, "What can I say, you swallowed Janice Joplin, I swear. It was amazing!"
Seal was initially at a loss for words but eventually found them, stating, "If you look behind you, you'll see that it's called 'The Voice,' right.
I don't think there's been any bigger testament to that than what we just heard—you are incredible."
Karise chose Seal as her coach and went on to win the competition that year, cementing her blind audition as an unforgettable milestone in her burgeoning career.
Get ready to be blown away by her performance below!
Please SHARE this with your friends and family.