A celebrity has once again called out people for their double standards and misogynistic take on their perception of beauty.
Sarah Jessica Parker didn't mince words when she said in an interview that there's nothing brave about wearing one's graying hair.
In an interview with Allure, Parker opened up about aging and what it meant to her.
The conversation was sparked when a photo of her came out. She was seen eating lunch with her friends and was sitting beside her close friend, Bravo TV's Andy Cohen.
The actress, now 58, has her graying hair all tied up in an amazing braid. The streaks of gray lined her crown and faded to her hair's base color.
This, apparently, was a big issue for women actors.
People were applauding her for being brave. Parker, who found the whole conversation absurd, said in the interview, "I was like, please, please applaud someone else's courage on something!"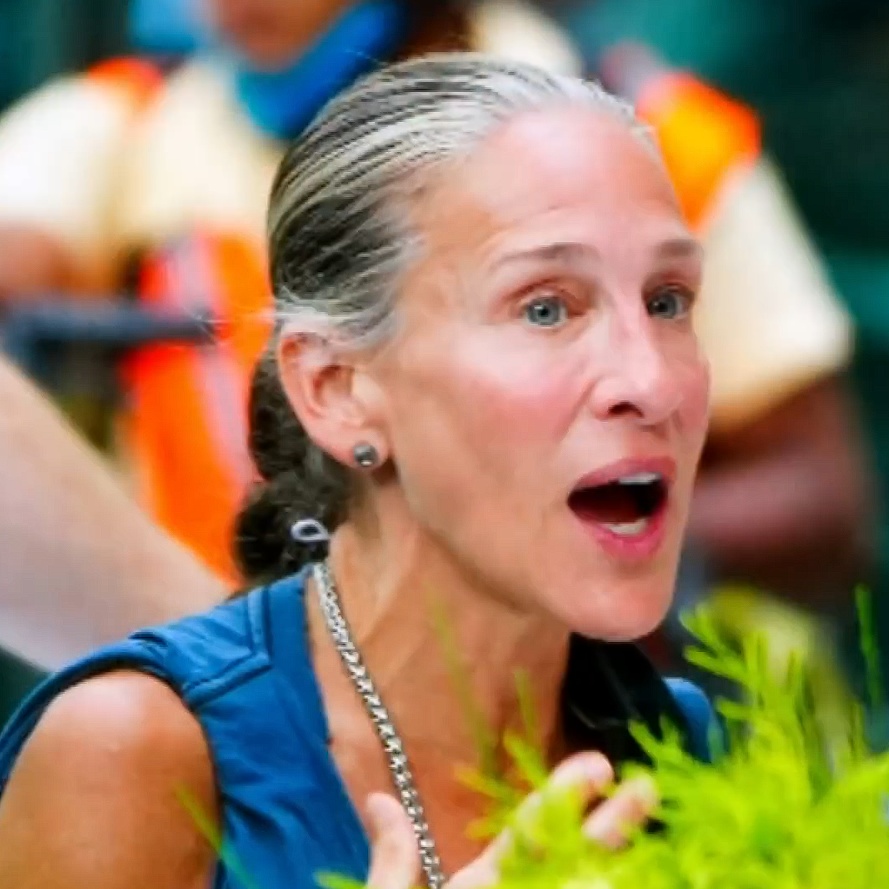 She added that owning her gray hair wasn't a matter of courage but of convenience and not giving opinions of other people too much worth, which is prevalent in the celebrity life.
She said that she just has no time to get her hair treated every two weeks, describing the whole task of adhering to society's beauty standards as "too much."
The Sex and the City star and her friends also called out the misogynistic chatter around it.
Cohen defended the actresses in Drew Barrymore's talk show, saying that how come Parker had to talk about her graying hair when all the while, she was sitting to an also "grayed-out" Cohen.
Cohen suggested that men are not exposed as much to that kind of scrutiny even if the aging process happens to both men and women.
View this post on Instagram
This idea was brought up first by Parker in an interview with Vogue saying "I'm sitting with Andy Cohen, and he has a full head of gray hair, and he's exquisite. Why is it okay for him?"
Aging held a palpable stigma in show business.
Actors are often criticized for looking old and wrinkled even if they are well beyond their 40s. In an interview with Vogue, Parker challenged the notion saying, "What am I going to do about it? Stop aging? Disappear?"
View this post on Instagram
Parker pointed out that people, especially those on social media, are quite judgmental. She said that they criticize too much as if they don't want them to "be perfectly okay" with where they are.
Parker is best known for her role as Carrie Bradshaw in Sex and the City.
However, her career in entertainment started when she was 11. She starred as the lead in Broadway's Annie and became a mainstay in theater for three years.
View this post on Instagram
Her work in Sex and the City was her most significant as it catapulted her into becoming a pop culture icon.
The series came back in 2021 with the title And Just Like That. The series delves into what they dubbed the "new chapter" of Sex and the City.
Watch Sarah Jessica Parker's message to people about her gray hair.
Please SHARE this with your friends and family.