There are some musical artists that have created songs that are so incredibly difficult to sing just right.
One of those such songs is the song "I Will Always Love You," which is one of theworld's hardest songs to sing convincingly.

The song was written and originally recorded in 1973 by American singer-songwriter Dolly Parton.
It was a commercial success and reached number one on the Billboard Hot Country Songs chart twice.
Then Whitney Houston came along, and recorded her version of the song for the 1992 film The Bodyguard.
Her single spent a then-record-breaking 14 weeks at number one on the Billboard Hit 100 chart.
Let's see what this talented singer can do with it.
The singer's name is Zendee, and she rose to prominence after this video.
Born as Zendee Rose Japitana Tenerefe, she is a very talented singer from the Philippines who participated in many singing competitions before her discovery.
As weird as it might seem, it was her luck to be discovered at SM Megamall in Ortigas—and all because of one karaoke machine.
As the video begins, she approaches the machine wearing a Superman t-shirt and confidently chooses "I Will Always Love You."
As Whitney Houston fans know, the hit song is very hard to sing.
Plenty of artists have already done outstanding covers, and it's one of the best-selling singles of all time.
Nonetheless, as the lyrics appear onscreen, little by little, we get introduced to Zendee's powerhouse voice.
It seems like everyone at the mall stopped for a moment.
Everything froze in time, and you can only hear this girl's amazing singing.
The video was uploaded in 2012, and for a long time Zendee was hidden behind the video title as a "random girl."
That all came to an end when Ellen DeGeneres invited her to the show—that's when she had her international debut, and she happily took the opportunity!
Later on, Zendee gained a massive following and went on to sign with the record label Warner Music Philippines.
The video was uploaded in 2012 and instantly went viral, accumulating 14 million YouTube views.
Today, more than 80,000 people follow her on Instagram.
After she met Jason Mraz, Zendee appeared as the opening act in one of his concerts.
The singing lady came out with her debut album I Believe in 2013.
Probably the most interesting cover she's done so far is the "Habang Kayakap Ka," the Filipino version of "Stairway to Heaven."
Her story is so inspiring!
It's harder to succeed in the music industry than one might think at first.
Zendee knows that well, as she tried to break in numerous times before hitting her golden opportunity.
Zendee first auditioned for the ABS-CBN talent and failed.
After that, she participated in The X Factor Philippines competition but didn't go far.
What's impressive is that this brave girl never gave up, and made the efforts to continue singing.
We could all learn from her persistence.
When you want something, fight for it as hard as you can.
Zendee did and it finally paid off!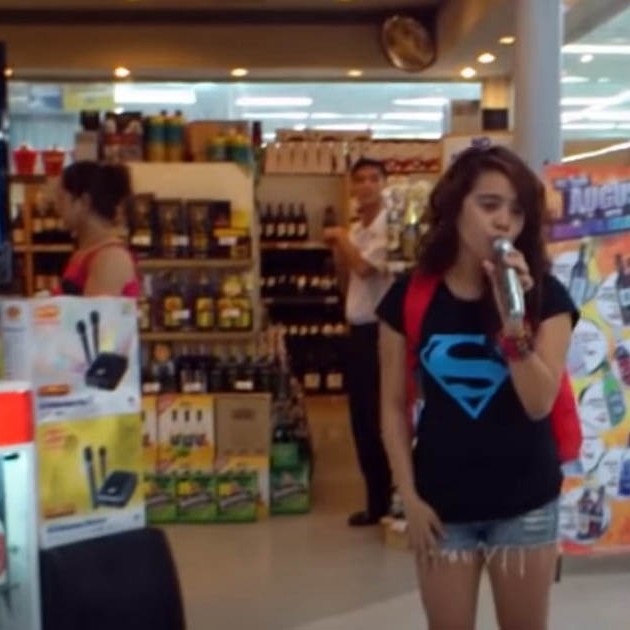 If you're interested in hearing more, you can always check out her official YouTube channel!
The content is interesting and refreshing, and it's clear she's a naturally talented girl.
Many commenters have compared her singing to Mariah Carey's style because of the perfect way she hits those high notes.
She's got a set of pipes on her, and we love the fact that she's finally got the opportunity to sing professionally.
It seems like there's some truth in the saying that the best singers are yet to be discovered in some unexpected places.
We're glad to hear them out, and the best thing about the world today is that everyone can get a chance to shine.
Check out the full performance below!
Please SHARE this with your friends and family.
Article Sources:
YouTube/youngjay0918
Sasha Alonzo is a contributor at SBLY Media.