Having a beautiful voice is a talent that, with appropriate training and hard work, can make great singers.
For those wondering if genetics play any role in how well one can sing, researchers have found that a person's family plays an important role, but it's not necessary that your relatives can sing well themselves.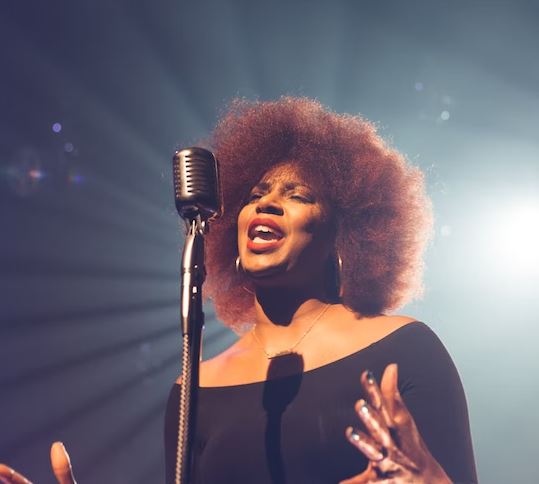 Researcher Sean Hutchins told The Guardian:
"There's really good evidence that if your mother exposes you to music pre-birth, these children are taking in these musical experiences and using them to subconsciously guide their ability to produce music later in life."
If it actually works like this, it's no wonder many singers' children have become singers themselves.
View this post on Instagram
For instance, Rosanne Cash, daughter of the American country legend Johnny Cash, Jakob Dylan, Bob Dylan's son, or Enrique Iglesias, son of the famous Spanish singer Julio Iglesias. These singers have all followed their parents' path in music with great success.
And now, it seems another star is born, and she's no other than Pink's 11-year-old daughter, Willow.
View this post on Instagram
The schoolgirl recently stepped on stage for her first recital and sang The Rose Song by Olivia Rodrigo, leaving her mom and everyone in the audience speechless.
The young girl looks shy and a little anxious at the beginning, but when the music starts, she knows exactly what she needs to do. Let her talent out and impress her audience.
Indeed, when the music starts to play, Willow starts singing with her magical voice and she stuns everyone watching and listening to her.
Her performance is perfect. As the song goes on, she gets all the more confident and just feels the lyrics, and it clearly shows.
She definitely doesn't have an 11-year-old's voice, but one of a mature singer, and this is what impresses everyone.
Even her mom, who probably has the opportunity to hear her sing at home every day, is wowed by her rendition of the popular song.
"This 11 year old (11,000 year old soul) blows me away," Pink wrote in the caption of her Instagram post.
Pink's followers have loved the girl's performance as much as the proud mother did. Many of them left comments about how talented this girl is and said that they're expecting to see her achieve great things.
"So melodic and sweet! Every mother feels that love listening! Blown away! Gurl! She is so much an embodiment of the love and empowerment you want to enstill in your daughter and your fans!" someone commented.
Even Olivia Rodrigo herself admitted that she cried watching Willow's performance.
The young girl must be so proud of herself! It is obvious that she has the talent needed, and we are sure she'll achieve great things if she decides to become a singer growing up.
Until then, she'll keep amazing everyone when she gets the chance to sing in front of people.
View this post on Instagram
Watch Willow's flawless performance in the video below.
Please SHARE this with your friends and family.
View this post on Instagram