When 23-year-old appliance repair technician, Warren Peay, from Bamberg, South Carolina walked into the audition room at American Idol, the three judges did not know what to expect from him.
Warren looked like a typical country rock singer.
With his thick beard and long hair and Lionel Richie, Katy Perry, and Luke Bryan, the judges were most likely expecting a rock performance.
Well, Warren was about to blow their minds.
Warren had his guitar with him and told the judges he'll be performing "To The Table" by Zach Williams.
As soon as he sang the first notes, the judges knew Warren was going to be different.
Then he hit the high notes and Lionel lost it.
This guy is so good. That's why it wasn't surprising when the judges gave him a standing ovation when he finished.
Luke said it was a "badass" performance while Katy Perry called him a "Christian Chris Stapleton".
Warren was used to being compared to Chris Stapleton because of their similar looks.
This might be the first time he could have been referred to as the Christian Chris Stapleton.
Hey, it's not a bad reference.
Warren knows who he is and what he's good at, based on his performance.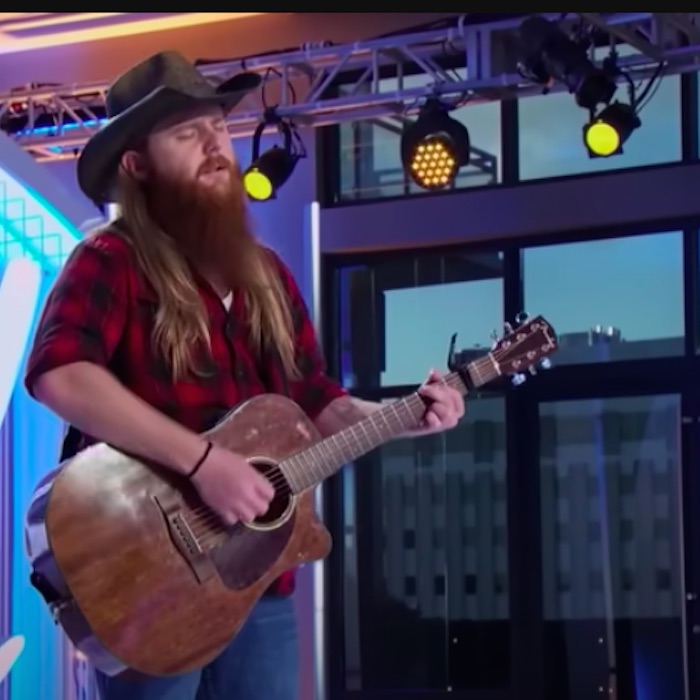 Katy Perry loved Warren's authenticity.
But she wanted more from him.
"Just because you love the Lord doesn't mean you don't get angry," Katy said. "I need to hear some of that, too… paired with that texture in the voice."
He was game to go again.
Warren said he could sing another song right then and there to show them.
The judges declined, however, because they were already so sure of him. They knew Warren can do it but they want to see it during the competition.
Yes, Warren made it to Hollywood.
Lionel said they heard all they needed to hear to help Warren advance to the next round.
"Warren, I'm going to make this very brief," Lionel Richie shared his thoughts. "That is about as heading down the top 10 road I ever heard in my whole life. I'm telling you he's strong and he's top 10."
Katy and Luke agreed.
Warren is Top 10 material. Well, as long as he doesn't mess it up during the Hollywood round and the live shows.
It looks like Warren has his head on his shoulders though and is very grounded.
He knows what he wants and he's going to do everything in his power to get to his dream of becoming a musician.
It's very obvious the judges believe in him, too.
They didn't just give him a yes, they gave him a hell, yeah.
Lionel even gave him a hell, hell, yeah to get him to advance to the next round.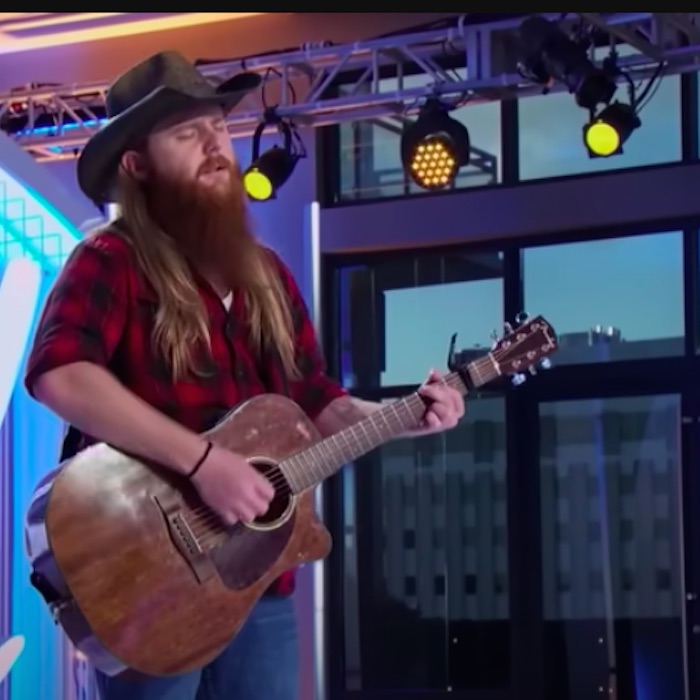 Warren was so grateful for the opportunity to advance with his dreams.
Do you know what's the best part?
Zach Williams, the singer of the song Warren sang at the audition, posted the audition on his page.
Warren was beyond ecstatic.
"Imagine getting a shoutout from your musical hero! Praise God for this opportunity, and thank you @zachwilliamsmusic for such an amazing song!" Warren shared.
Be mesmerized by Warren's strong, husky voice by watching his audition in the video below!
Please SHARE this with your friends and family.
Jaclyn Abergas is a contributor at SBLY Media.