We've all seen various videos of content creators performing in public spontaneously or otherwise.
In these moments, we've seen the best of humanity as they either join in and cheer, or step into the limelight for a performance of their own.
One person people might not expect to step into the "limelight", though, is a woman of the cloth.
We're talking "sisters", here. Nuns. Specifically, this nun.
From these seemingly mundane people, some characters reveal their talents much like this nun who showed the world what she has got.
Brendan Kavanagh, more commonly known as Dr. K, is performing at a station.
All of a sudden, his performance was interrupted by an old nun. No one thought much about the lady at first until Kavanagh asked her if she knew how to play.
We know that most members of the clergy know how to play an instrument or two so it's not quite a surprise when the woman said "yes" and nodded.
What they didn't expect was the sheer talent the old nun possessed.
Kavanagh warned her that some of the keys weren't working the way they were supposed to but the nun didn't mind.
After trying out a note or two, she then unleashed a flurry of well-timed notes that swept the craft off their feet.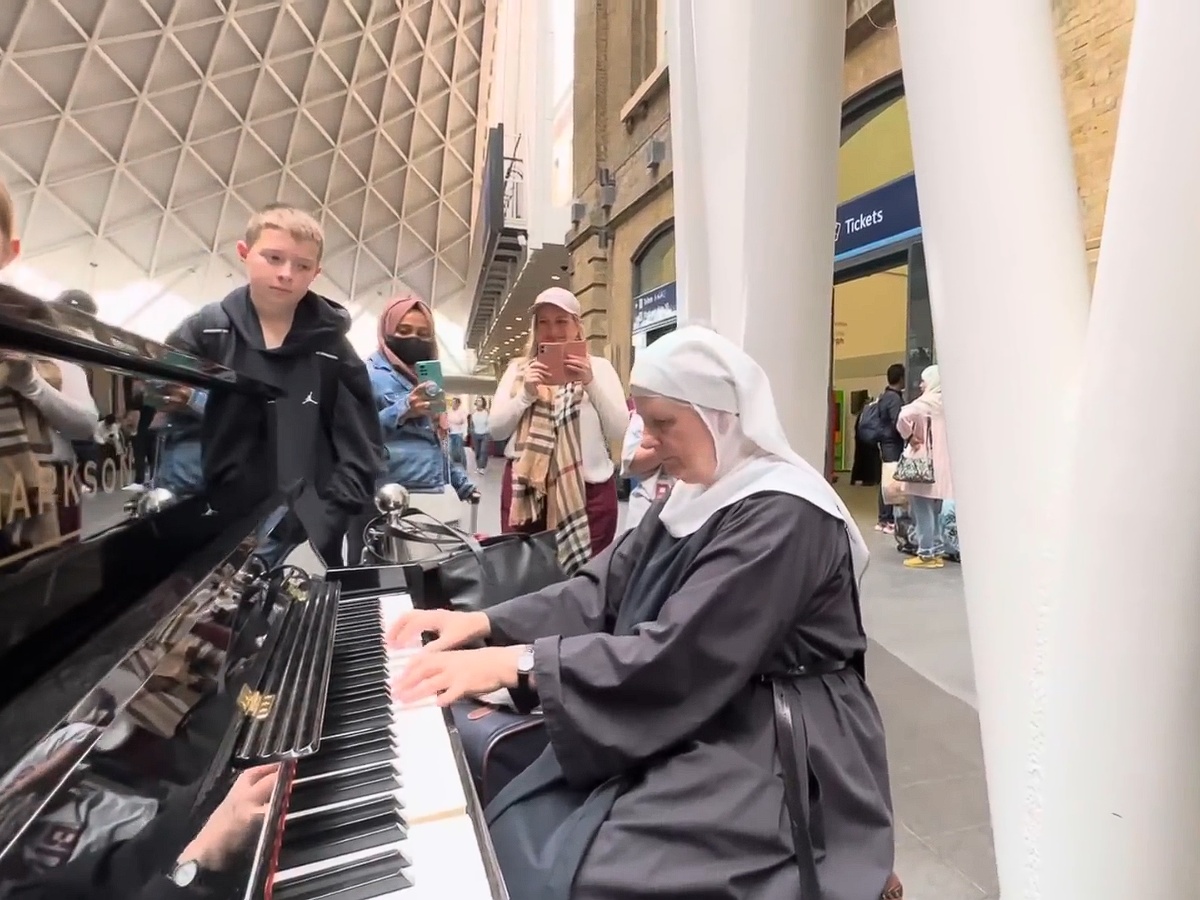 No one knows the title of what the nun played, only that the music can only be possibly played by someone with twenty fingers.
The music she made was magical, angelic, even!
But before Kavanagh could even ask what the piece was or where she learned how to play, the woman left quickly as her music's tempo.
We won't be able to know who this musical hero is and where she came from but we are thankful that she shared her talent with us even if it's just for a couple of minutes.
Kavanagh was also pleased to have met someone like her.
Kavanagh is a well-known musician on the internet who focuses on the genre of boogie-woogie. His interest in piano started from a very young age.
His first exposure to the vivacious tunes of boogie-woogie was when he was about 17 years old.
He considers Jools Holland and Hammy Howell as the main inspirations for his pursuit of music.
He shares his knowledge about this genre through impromptu performances and through YouTube.
The musician has around 2 million subscribers all over the world and has amassed billions of views from his videos.
Meanwhile, people all over the internet adored the old woman.
"She plays amazingly, the song sounds like raindrops with a gentle breeze blowing through a field full of flowers moving and dancing around." Said one commenter.
View this post on Instagram
"Almost insane piano playing!" said another.
"Isn't it always miraculous what hidden gems God reveals to the ordinary world every so often?"
"Wow, she is playing music like the angels! Thank you, sister. You're truly a gift from God! Bless you and Dr. K!" added one commenter.
View this post on Instagram
You can catch Kavanagh's performances on his YouTube channel and you can see what he's currently up to through his Instagram account.
How about you? What do you think about the nun's impromptu performance?
Watch how this nun stunned everyone with a piece of music only angels could play!
Please SHARE this with your friends and family.