Artists paying tribute to a late legend they look up to can be a hit or miss both to their own fans and the one being honored.
After all, the internet can be a brutal place where people can type in their opinions and cause a domino effect that can either make or break someone.
The late great Kenny Rogers (1938 – 2020) left a great legacy and following.
He is a hall-of-famer in his own right, being an actor, singer, songwriter, producer, and entrepreneur.
Known for his country background and style, the man has hits across many different genres selling over 100 million records, making him one of the best-selling music artists ever.
He has hits with pop, jazz, rock, country, and folk, making him a very successful crossover artist in his lifetime.
Enter Keith Urban.
This New Zealand-Australian singer, songwriter, and producer is well-known and beloved in country music.
Urban pays tribute to Kenny Rogers in this video with his version of "The Gambler."
He's no slouch either; he's married to Nicole Kidman and she says he's quite the gentleman.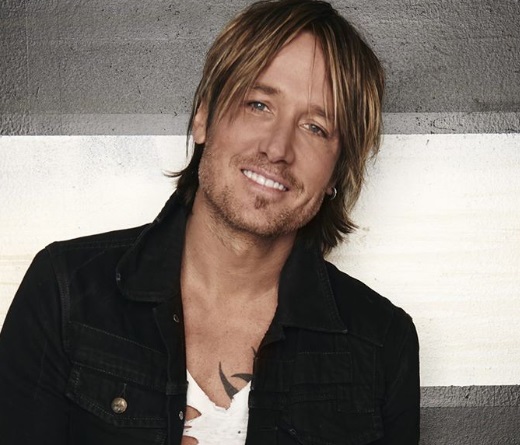 Keith's YouTube channel and home played host to his acoustic rendition.
Performing in his home studio, Urban personifies cool husband here.
The song was written by Don Schlitz in August 1976 when he was 23.
The song has many versions, but Kenny Rogers' was a success.
Urban sits coolly in a blue shirt, jeans, and sneakers, his long dark blonde hair and tattoos adding to his super cool image as he holds his guitar.
He begins strumming and gets into it.
"On a warm summer's eve
On a train bound for nowhere
I met up with the gambler
We were both too tired to sleep"
That unmistakable twang of a country singer accompanied by a guitar is a delight to the ears.
And who else joins him around the 24-second mark but his lovely wife!
Nicole is every bit as beautiful as she was many years ago.
She is Keith's Queen, and she supports him even with seemingly simple moments.
She bops her head and claps along with a smile as Keith carries on with his playing.
Kenny must be smiling in heaven with this!
Keith pours his heart into his playing, and as he taps his foot along, it becomes obvious why this man is quite the star.
"Every gambler knows
That the secret to survivin'
Is knowin' what to throw away
And knowin' what to keep"
[/imgsrc]
Nicole can't help but smile while watching and listening to her husband play. Lucky woman!
And Keith is a lucky man too!
The two exchange a few smiles and knowing glances every now and then without Urban pausing or making a mistake.
Keith is one of the rare artists who, when doing a rendition of someone else's song, seems to make it even better. That country touch of his never fails.
"You never count your money
When you're sittin' at the table
There'll be time enough for countin'
When the dealin's done"
Sounds like Kenny is giving us advice through Keith's voice. Awesome.
Watch and listen to Keith's very cool tribute to Kenny in the video below
Please SHARE this with your friends and family
Source: YouTube, Keith Urban
Jenny Brown is a senior writer at Shareably. She is based in San Francisco and can be reached at
[email protected]