Meet Travis Pratt from Georgia, a man who shocked everyone on America's Got Talent.
Coaxed by his persistent girlfriend to try out, Travis didn't just step onto the stage; he owned it.
But the real showstopper?
What happened after his jaw-dropping performance was something no one saw coming.
Picture this: Travis strides to center stage, unassuming and down-to-earth.
When Howie Mandel queries about his identity and origins, Travis' deep voice fills the room.
At this point, you'd think you knew what to expect. "I'm gonna sing for you tonight a song that my girlfriend loves."
"She put me up to it. And I hope you like it," he says.
Then the music starts, and it's… opera?
The crowd's collective eyebrows raise in surprise.
But when Travis begins to sing, the room transforms.
It's not just opera; it's a soprano solo.
The audience is spellbound.
As Travis hits those sky-high notes, the crowd erupts into cheers.
You'd be forgiven for wondering if this was really happening.
He does not appear to have such a voice, but his singing tells a different story.
The song, "O Mio Babbino Caro" from Giacomo Puccini's opera, is no walk in the park.
Even seasoned female opera singers find it challenging.
Yet Travis nails it, eliciting gleeful chuckles and awe from Judge Howard Stern every time he conquers a difficult note.
As the final notes reverberate, the audience leaps to their feet in a standing ovation.
Travis' girlfriend, Elvira, beams with pride, her eyes shining brighter than any spotlight.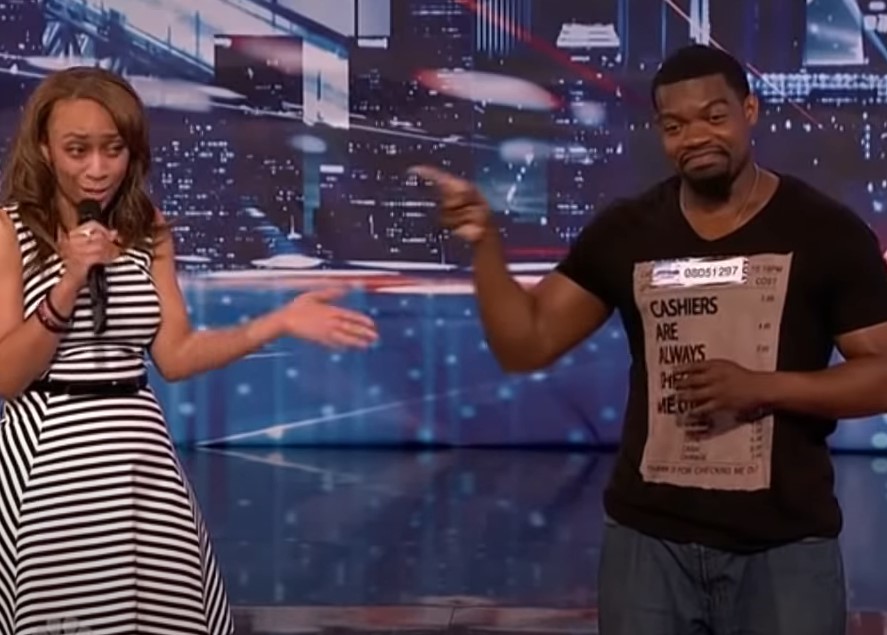 Howie Mandel is so stunned he questions the authenticity of the performance.
"That was you hitting those notes?"
Howard Stern, too, is flabbergasted, declaring, "This is the most outrageous audition I have ever seen. And I mean this in the kindest way, Sir. You are a freak but I mean it, like, in a good way."
Travis credits his girlfriend Elvira for pushing him to perform her favorite song.
When she joins him on stage, she confirms that she's the driving force behind his audition.
"Don't you think everybody should hear this?" she says.
Howie praises Travis for having such an incredible woman by his side, to which Travis agrees and then adds something that leaves the room buzzing with anticipation.
The atmosphere thickens with excitement as Travis holds Elvira's hand and begins, "I have known from the first moment I laid my eyes on you…"
Then, unable to contain his emotions, he drops to one knee and pops the question: "Will you marry me?" Elvira's nod sends the room into euphoria.
Watch this unexpected and incredible performance in the video below!
Please SHARE this with your friends and family.
Article Sources:
YouTube – AwesomeTalent66