The Queen of Christmas might be preparing her princess to inherit the throne!
When does the Christmas season start?
For the traditionalists, it's when the Advent era rolls in.
For others, it's when your local department store blasts out the most recognizable holiday anthem "All I Want for Christmas Is You".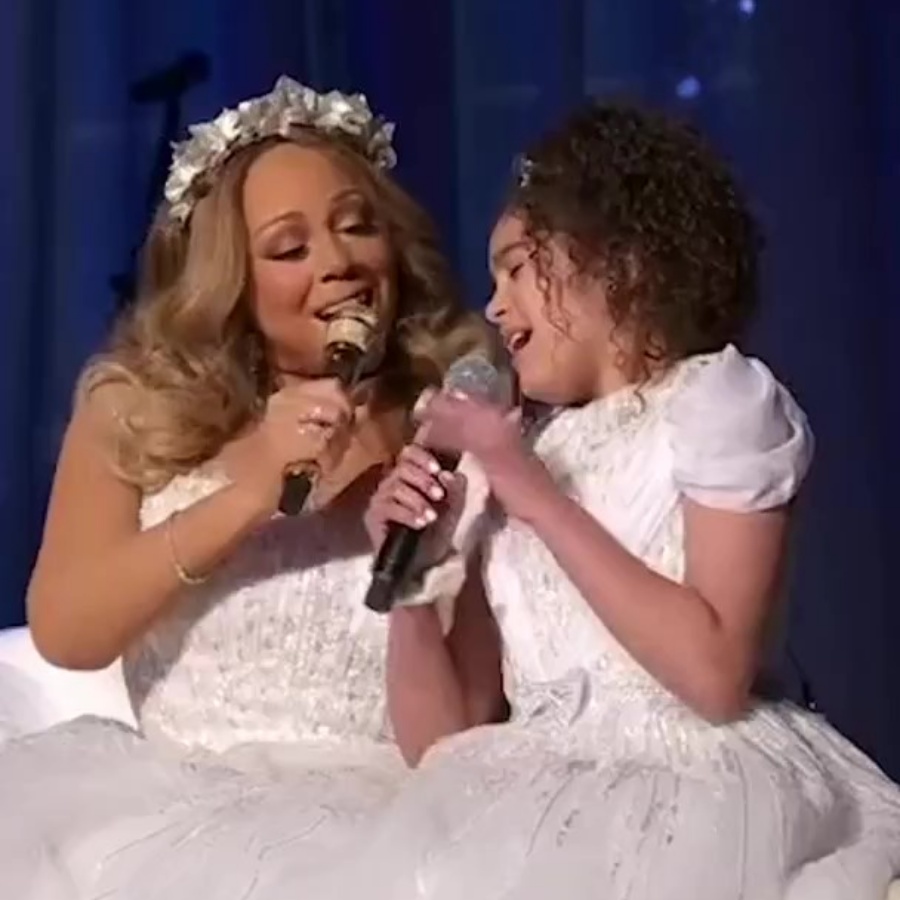 The song has catapulted the singer's career from pop star to Queen of the Holidays, so much so that she made her own performance special.
She thrilled fans and holiday revelers alike in her show at Madison Square Garden.
The show, Merry Christmas To All!
The two-hour spectacle aired on CBS and featured a wide array of stars and artists like Drew Barrymore, Billy Porter, Jermaine Dupri, and many more.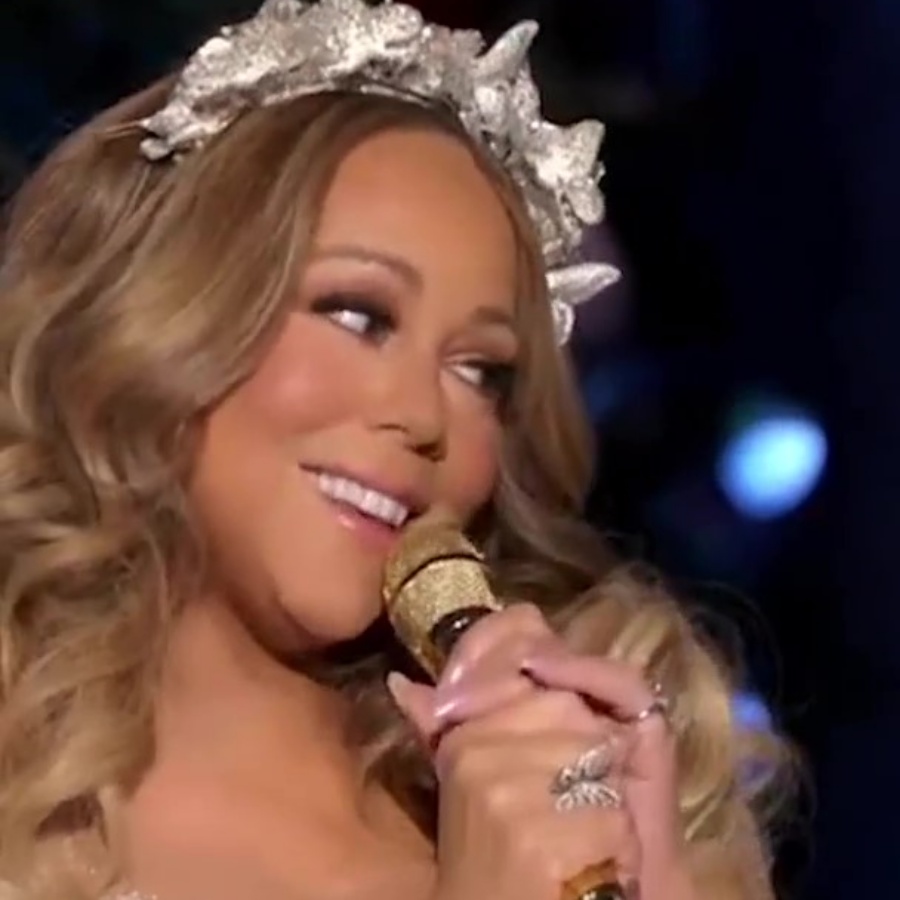 Mariah performed a medley of her greatest holiday hits but it wasn't just her songs that made her fans excited.
She prepared a special duet.
In a special number, Mariah performed a duet with her daughter Monroe.
Mariah showed how much she adored her kids when she introduced Monroe.
She said giving birth to her twins Moroccan and Monroe was the greatest day of her life.
She shares her twins with her ex-husband Nick Cannon.
Monroe entered the stage as her mother's mini-me with a matching white dress and cute curly hair.
The mother-daughter duo performed their rendition of the traditional hymn "Away In a Manger."
As expected, it blew everyone away.
The superstar heralded the first notes of the song with her signature whistle pitch and revealed that her daughter inherited so much more when Monroe sang the first words of the song.
Monroe lent the song gentleness.
On the other hand, her mother gave it verve.
The pair then went back and forth with the verses and showed people that Mariah's princess might take her Grammy-award-winning mother's place in the future.
Fans cheered for them both but can be heard mostly swooning for Monroe.
Their performance closed with Mariah giving Monroe a sweet kiss as she walked off the stage.
Monroe has joined Mariah onstage before.
Moroccan and Monroe joined Mariah when she performed "Always Be My Baby" during her #1 to Infinity residency in Las Vegas.
The 52-year-old is also often seen matchy-matchy with Monroe in various Instagram posts with one singer dubbing Monroe "Mini Mimi", after Mariah's nickname.
People praised Monroe's vocals.
"Monroe has a great future ahead of her like her mother. Can't wait for what she can do to the music industry," one comment on Mariah's Instagram post said.
Tingnan ang post na ito sa Instagram
"Honestly, I was in the crowd and I started crying hearing Mariah's kiddo," another comment said, "What a special moment to share the stage with her child, both are dynamic performers!"
This is one of Mariah's first performances after the two-year lull because of the pandemic.
Right after her first song, she thanked the audience for coming and celebrating with her and admitted she missed performing, especially around Christmas time.
She made a spectacular comeback.
Tingnan ang post na ito sa Instagram
"I just wanted to say that, on a serious note, this is the time for sharing and goodness, joy, and hope. We really… a lot of us really need hope around the holidays." Mariah shared with her fans during the concert, "And I'm always festive and no matter what we push, we push and we press on and we get through it."
See Mariah and Monroe's beautiful rendition of "Away In A Manger" in the video below!
Please SHARE this with your friends and family.