There's no denying that shows like "The Voice" have been a launchpad for some of the most jaw-dropping performances ever witnessed on television.
Since its inception in 2006, the show has undergone numerous transformations.
From a revolving door of judges to a parade of diverse talents, and not to forget the endless banter between Blake Shelton and Adam Levine, the show has never been short on entertainment.
One thing's for sure: the show's enduring appeal isn't just about the drama or the celebrity judges.
The recent addition of John Legend to the judging panel has certainly spiced things up, but let's be real—the heart of the show lies in those spellbinding performances that leave us all at the edge of our seats.
And what makes these performances truly unforgettable?
Well, a lot of factors come into play, but one that stands out is the song selection.
This was glaringly evident in a particular episode from this season, which kicked off in the show's signature style—with the judges facing away from the stage.
Then, the opening chords of a universally beloved song filled the air—"Try A Little Tenderness" by Otis Redding.
Now, this is a song that's not just famous but also incredibly challenging to perform.
Yet, the singer nailed the intro with such finesse that it was impossible not to be moved.
Within mere moments, Adam Levine and Jennifer Hudson couldn't resist and hit their buzzers, swiveling their chairs to face the talent that had just captivated them.
But hold on, the best was yet to come!
As the piano and guitar joined in, the singer's voice took flight, hitting all the right notes and emotional nuances.
The energy in the room was electric, and you could feel everyone getting swept up in the moment.
Soon enough, Miley Cyrus and Blake Shelton also turned their chairs, completing the quartet of awe-struck judges.
The performance reached a thunderous climax, and not a single note was out of place.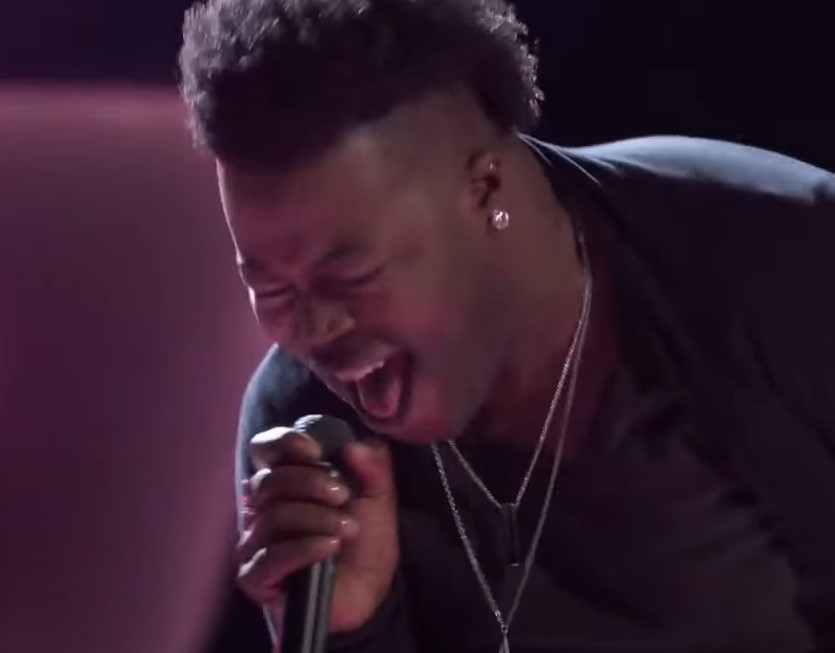 The crowd and the judges rose to their feet in a well-deserved standing ovation.
Once the applause died down and the notepads had been flung onto the stage, it was time for the judges to weigh in.
The singer revealed himself as Chris Weaver and was immediately bombarded with compelling pitches from each judge.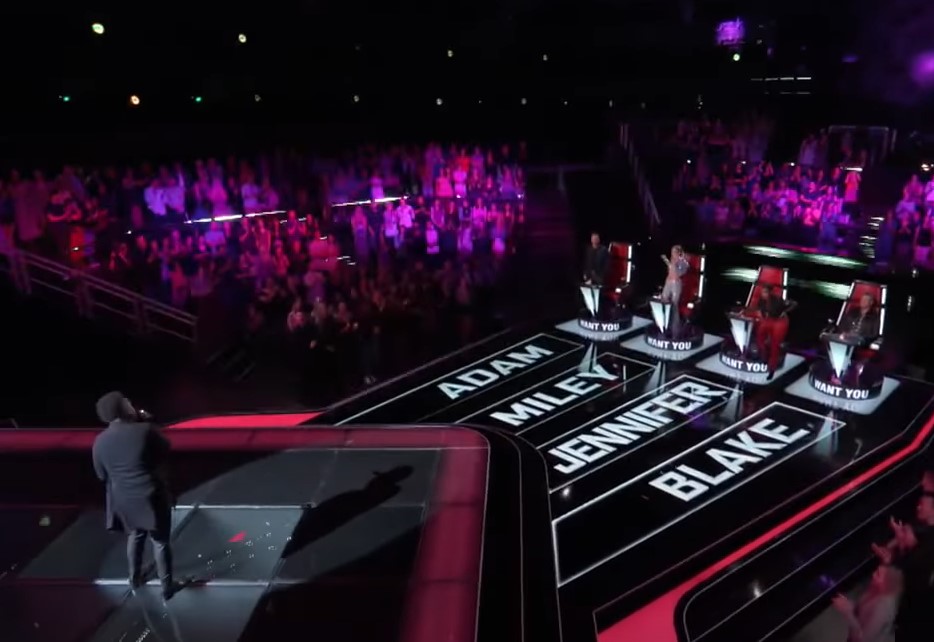 Chris now had to make a choice.
He chose Jennifer Hudson as his coach, citing their similar life stories as the reason.
Jennifer was so moved that she belted out a high note right then and there!
Regardless of what happened next, one thing was clear:
Chris Weaver had delivered one of the most extraordinary auditions the show had ever seen, proving that his talent was nothing short of phenomenal.
Watch his incredible performance in the video below!
Please SHARE this with your friends and family.
Article Sources:
YouTube – Espejo Voice US