The best kinds of stars are those living among us.
We hang out with them regularly or maybe see them around the neighborhood every now and then, but we don't really know the sheer talent they're packing underneath.
Regulars were hanging out and getting haircuts at a local barbershop when the patrons coaxed one of the people to sing them a song.
By their first reactions, it seems that they know something we all don't. What kind of talent does this man possess?
One of the barbers punched a song and speakers played out the intro to an iconic song.
The melodic ringing of the violin brought back memories to older folks who grew up singing to Sam Cooke, one of the biggest African-American singers of his time.
"I was born by the river," Shawn Louisiana started. Just by that line alone, he captured the soul and tone of Cooke.
One of the bystanders even got to his feet as he was completely swept away.
There were soft cheering and hollering as Louisiana sang the next lines. It was a display of sheer talent and everyone's jaws were on the floor.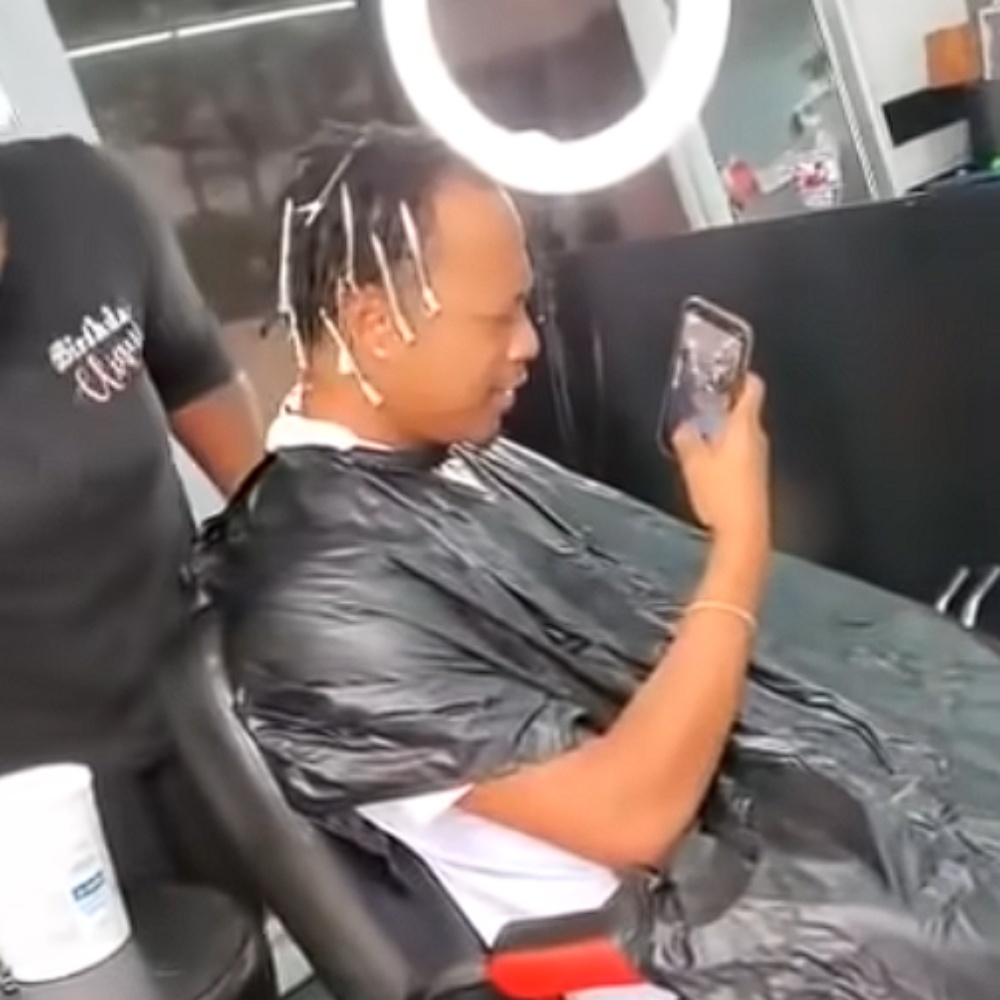 "It's been too hard living," Louisiana continued his masterful rendition, "But I'm afraid to die. 'Cause I don't know what's up there beyond the sky."
And just like that, the whole room fell silent.
Anyone singing this song takes on a whole lot of pressure.
Cooke's soulful voice and tone signature is hard to replicate but more than that, the song A Change Is Gonna Come is culturally significant, especially for those who participated in the Civil Rights Movement.
According to the Library of Congress, the song is a reflection.
It's a reflection of the battles people of color had to face during the Jim Crow era.
Lines were literally drawn all over the country that segregated communities by their skin color.
This meant that Cooke can only eat, perform, and stay at specified places – not to mention the prejudice they had to endure along the way.
They said that the song was inspired by Bob Dylan's ballad "Blowin' in the Wind," which was used during the 1963 March to Washington.
Now, the song is given new life by a new generation of singers and balladeers.
Louisiana has tens of thousands of subscribers across his social media platforms and his fan base continues to grow.
View this post on Instagram
By the end of his performance, he received handshakes and hugs from patrons who were moved and impressed by his version of the song, especially from the old man who thought he couldn't pull off a Sam Cooke.
People all over the internet loved his performance too!
"I don't know why but I broke out in tears with my hand waving in the air. Your voice is amazing. Thank you for sharing your gift with us." Said one.
View this post on Instagram
"You made Sam Cooke all the way proud with that rendition! Wow!" praised another, "You evoked feelings and emotions not only in the people in the barbershop but to us listening and viewing via the internet!"
Watch how this man dropped jaws on the floor with his rendition of one of Sam Cooke's classics!
Please SHARE this with your friends and family.