Performing live in front of a crowd is nerve-racking, to say the least.
Not to mention performing solo on a supposed team routine.
This is a story of a brave cheerleader who dared to dance solo in front of an audience in a state competition.
Meet Katrina Kohel.
She is studying at Morrill High School and is also a cheerleader.
The 17-year-old danced her way with a Solo Routine at the Nebraska State Cheer and Dance Competition.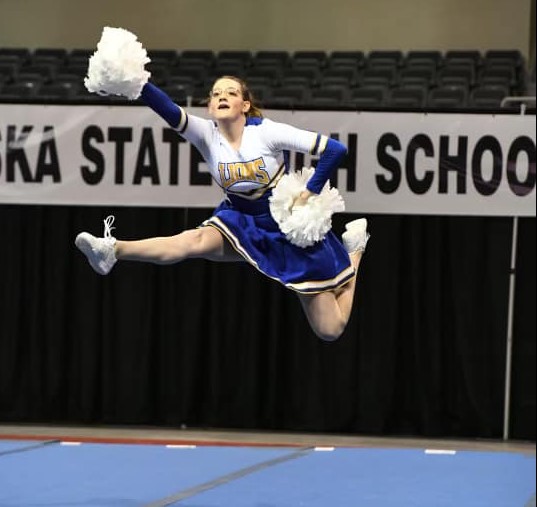 Kohel knew she wanted to be a cheerleader at a very young age.
"It was my childhood dream," said Kohel to a press representative. "My parents used to take us to the high school football games and I would just sit there and watch the cheerleaders."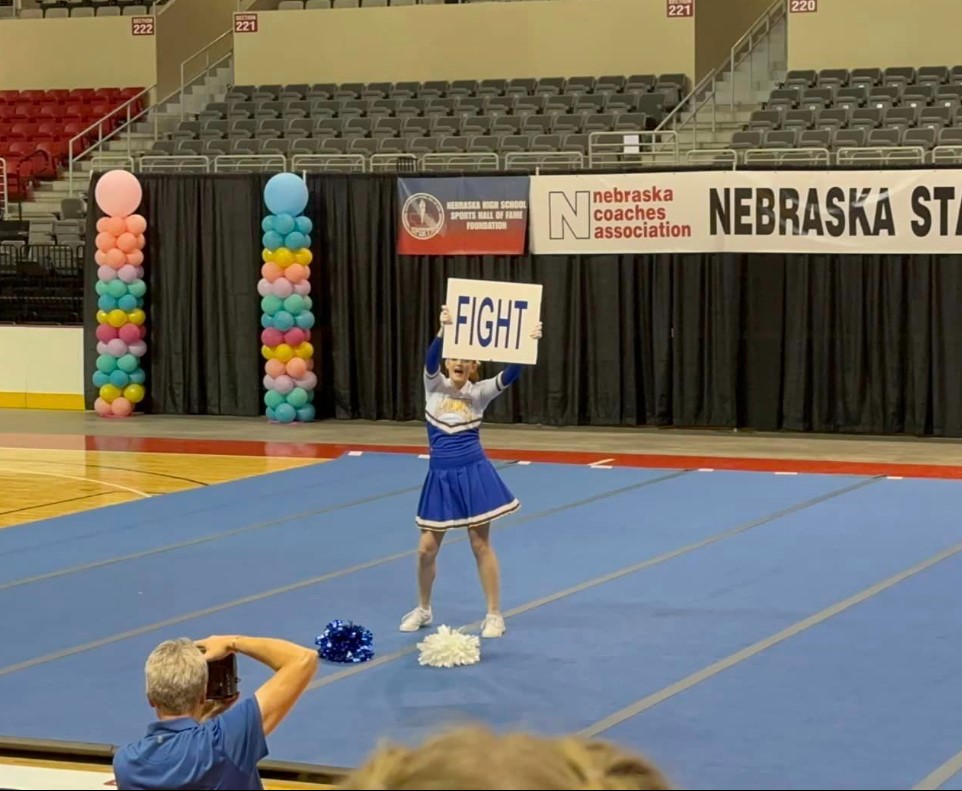 She has been on the Morrill Cheerleading team her entire high school career and participated Nebraska State Cheer and Dance competition two times before this video was taken.
Kohel is now a senior.
Kohel shared that there should have been three other freshmen cheerleaders at the beginning of the year.
But due to personal reasons, they quit a week before the state competition.
That did not stop Kohel from participating in the event.
She told her coach that she would just go by herself.
Kohel and her coach went to change the whole routine for the solo act.
They only had days to make all the changes.
At the day of the competition, Kohel felt nervous but reminded herself that even if she messes it up, she will be okay.
That she's doing it for herself.
No matter what, she will be okay.
When she started her routine, the crowd began getting louder.
The crowd – including the fans of other teams, her competitors, and grandparents – clapped and cheered in support of Kohel's performance.
They didn't let her feel alone.
In fact, the crowd rallied behind her.
It's a rare chance to see a Solo Cheerleading performance.
Kohel had the loudest crowd involvement as everybody was cheering with her.
"It was an amazing feeling," she said in an interview.
The MHS Lions posted on their Facebook how proud they were of her for a job well done.
She has represented the team with pride.
"She did it! What an amazing routine! Thank you to each one of our cheer friends, family, and fans far and near who packed the stands and cheered with Katrina!," they wrote.
Competing solo in a state cheerleading competition was the first, said Darin Boysen, executive director of the Nebraska Coaches Association.
The judges of the competition commended her.
Though they were not able to score her routine as they normally would, they wanted to give her the chance to show what cheerleading is all about.
Other competitors got behind her and supported her from the sidelines.
"I'm glad she was able to finish her season," Boysen told the Omaha World-Herald.
Kohel's solo performance finished 8th out of 12 teams.
She has gained many online fans as people share the video and the story behind it.
Kohel felt overwhelmed with so much attention.
However, she appreciates all the support she received, even after the competition.
Watch the video below to see Kohel's graceful routine!
Please SHARE this with your friends and family.
Sheehan Diapues is a contributor at SBLY Media.