Adding a little surprise to a wedding ceremony or reception is always an exciting thing to do!
Some grooms plan a special moment and give their bride a puppy, some bridesmaids plan some special gift for their friend, the possibilities are really endless.
Weddings, though bathed in culture and tradition, are wonderful opportunities for people to get creative.
One bride decided that she was going to surprise the wedding attendees with an awesome dance!
Dancing and weddings are like Oreos and milk, you can't have one without the other.
Dancing has been used in celebration for as long as humans have been around and it is built into so many cultures!
It's one of the few things that is truly ubiquitous!
This bride's dance wasn't with the groom.
It was with her brothers!
The wedding took after the Danish-Estonian tradition and had their wedding in an epic castle!
Knowing that the entire dance was filmed in a castle just makes things cooler, doesn't it?
The video starts with the bride taking off her heels so she can get serious about the dance.
Some people dance in heels, but rolling an ankle doesn't seem fun on your wedding day.
As the music starts, she sits in her chair and fans her dress out!
Soon, her little brother (who has to be 15 at the oldest) walks up and asks her to dance.
Now be honest, how many of you have siblings that would be willing to do this?
After a little sibling joke, the two get up and show off their moves!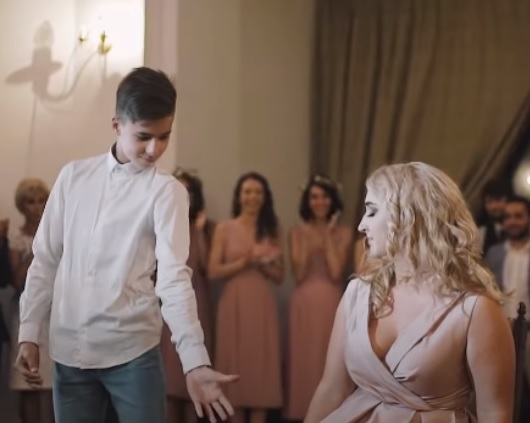 The bride is really good, and you can tell that she has most definitely danced before.
Some wedding dances are fun but obviously not planned.
"IM GUESSING MOM AND DAD PAYED FOR MANY YEARS OF DANCE CLASSES AS THEY WERE GROWING UP, THEY DANCE VERY WELL TOGEATHER, ENJOYABLE TO WATCH ."
A viewer named Wanda surmised.
They are great but can usually appear amateur.
These two planned things down to the detail! They are truly good!
Swinging back and forth and kicking up their feet, they break into some conventional moves.
The teenager takes her by the hand and they swing across the floor before inciting what appears to be the best man (probably her brother as well) onto the floor.
As he walks out in his vest and button-up, he immediately hops into the dance! This wasn't a spur-of-the-moment thing, it was planned all along!
"This is THE BEST Wedding dance I've ever seen & I've seen thousands! How precious & that there is some kick ass dancing siblings right there!!! Great job you 3!!! Wow!!!"
A very impressed viewer commented.
If this is really her brother, the three make an awesome trio.
They are rehearsed and look like they have practiced for quite some time before their big moment.
The song "Feel It Still" by Portugal. The Man is an easy one to dance to!
The main lyrics, the ones that people remember at least, go:
Ooh woo, I'm a rebel just for kicks, now
I been feeling it since 1966, now
Might be over now, but I feel it still
Ooh woo, I'm a rebel just for kicks, now
Let me kick it like it's 1986, now
Might be over now, but I feel it still
Each time they say "kicks," the three siblings kick their feet, adding a layer to the song that creates some fun dimension.
As it ends, they receive cheers and applause from the audience.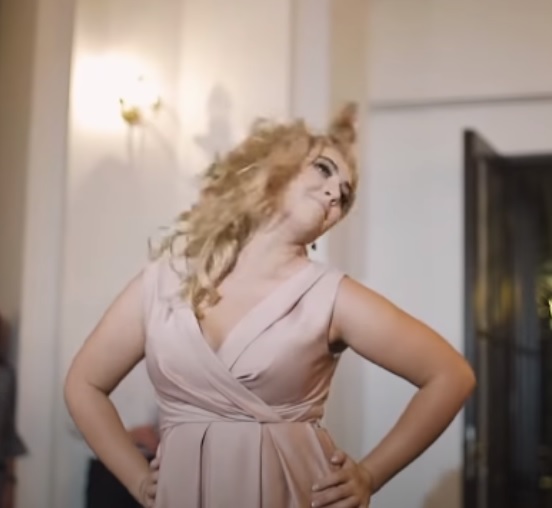 You can't watch something like that ain't not cheer! And suddenly, the wedding celebration got even better! Pop those bottles!
They did an incredible job and deserved all the praise.
Now, all that's left to do is party!
Check out their awesome sibling dance in the video below!
Please SHARE this with your friends and family.
Jenny Brown is a senior writer at Shareably. She is based in San Francisco and can be reached at
[email protected]