Line dancing isn't just for cowboy boots and country tunes!
Did you know you can groove to any song you like?
Some ladies proved this by dancing to a hit from the 1960s, "Sugar, Sugar" by the Archies.
Their video has taken the internet by storm!
Let's take a quick trip down memory lane.
Line dancing was the "it" thing in the 1980s and 1990s.
If you lived through those times, you'd probably recall grooving to "Achy Breaky Heart" by Billy Ray Cyrus.
Yep, the same guy who's Miley Cyrus's dad!
So, what's line dancing all about?
It's simple and fun!
People stand in a line and dance in sync with each other.
This cool dance style has its roots in the 1800s and was inspired by folk dancing.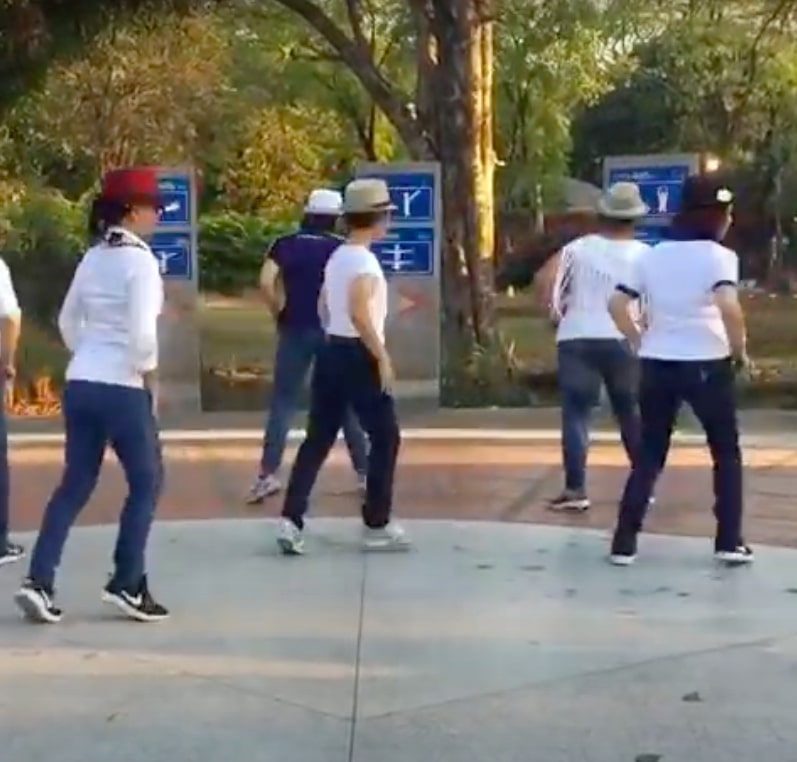 Now, about The Archies.
They were the musical heart of the Saturday morning cartoon, "The Archie Show."
Remember Archie, Jughead, Betty, and the rest?
While the band wasn't shown on TV, their catchy tunes were a big part of the show.
The Archie Comics have been around since 1939 and are still popular today.
Ever watched "Riverdale"?
It's based on these comics!
And let's not forget about "Sabrina the Teenage Witch," another hit from the Archie universe.
Wondering what "Sugar, Sugar" is all about?
It's a sweet song, literally!
Andy Kim and Jeff Barry penned this tune, inspired by something all kids love: candy.
Andy Kim shared his thoughts on "Sugar, Sugar":
"It wasn't written for anything other than to satisfy a Saturday morning animated show. 'Sugar, Sugar' was one of those songs that I kept humming. I kept loving it. It would not leave me. And with the magical mind of Jeff Barry, a great record was made."
The ladies' line dance to "Sugar, Sugar" is pure joy.
The song reminds us of the childlike wonder we all carry inside.
While kids live freely with this spirit, adults often hide it.
But sometimes, all it takes is a song and dance to let it shine.
The internet is in love with this dance video.
It's been watched over 7 million times!
Comments poured in, with one viewer saying: "Lovely to watch this, especially when done to the ultimate bubble gum song! Congrats to the choreographer and everyone involved!"
Another added, "So good! Thank you for bringing back a favorite pop tune from when I was little and performing such a beautiful dance."
Watch their beloved line-dancing performance in the video below!
Please SHARE this with your friends and family.