Barbie's been on a lot of minds recently thanks to the unprecedented success of the Barbie movie. That means sales of Barbie and Ken dolls are at an all-time high, and it also means a certain old pop song is getting played a lot more.
That's right, Aqua's "Barbie Girl" saw a resurgence in popularity thanks to the movie. For better or for worse.
"Barbie Girl" has been around since the 90's, so quite a few generations grew up hearing this song. It's not exactly a universally-liked song – the track is often considered more of an annoying earworm rather than a beloved pop tune.
But such is the nature of pop music, and all we can do is go with it.
It should be no surprise that a lot of dances have been done to "Barbie Girl", and the one these kids are doing isn't going to be the last.
With a theme like Barbie, it'd be a crime to wear anything other than pink. Thankfully, these kids delivered on the color theme. Bright pink tutus for the girls and long-sleeved tops for the boys.
Hold on, did I say "girls" and "boys"? Maybe "Barbies" and "Kens" would be more fitting, no?
Kids have a lot of energy in them, but they're still kids at the end of the day.
So the choreo can't be too crazy – just something that a bunch of 1st graders can remember.
So let's keep it simple. How about some robot action with a bit of shimmies and sliding? Sounds great. And they pull it off without any mistakes.
The song's lyrics are not exactly the most innocent, but that's totally lost on such young people. Heck, a lot of songs have naughty lyrics that aren't immediately obvious. This one's far from the first or the last.
These kids even have a little section where they stand in two rows arranged by height, and I dare say it's a nice touch to the dance.
They have great confidence and energy all around. That counts for a lot when you're performing.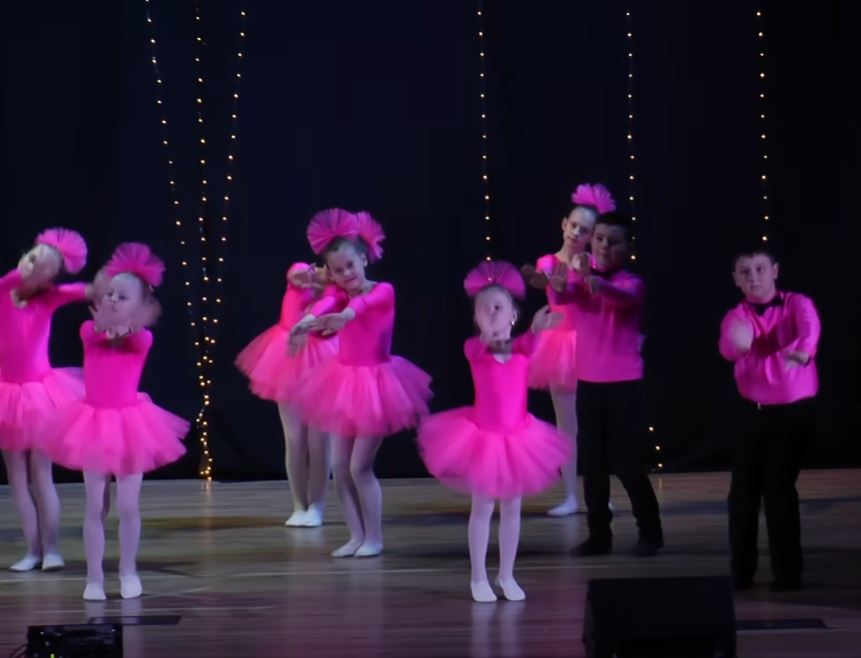 Kinda strange that there's only two Kens here despite the sheer number of Barbies. Perhaps these 2 boys were the only ones confident enough to wear pink and dance on stage?
We all know how it is for young boys and doing things that aren't exactly masculine. But props to these two for keeping their Barbies company!
These Kens aren't just here for show either.
For all the work that the girls are putting in, this performance isn't meant as a solely Barbie picture. Unlike the toys, these Kens aren't just an accessory for Barbie.
The girls get ready for an assisted cartwheel. That's where the little Kens come in to help them.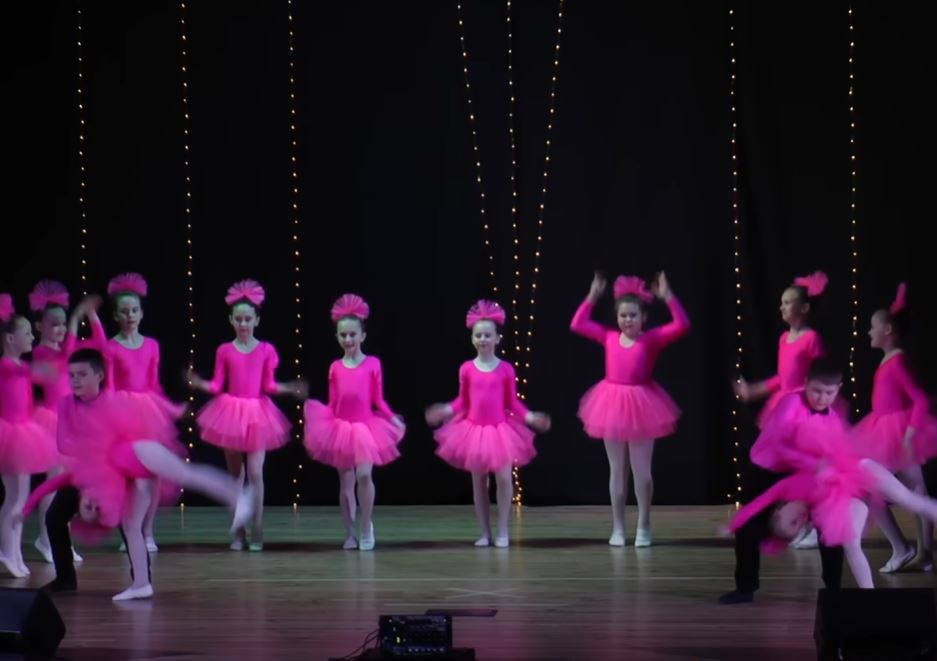 And just like that, there's a bit of acrobatics in a little kid's stage dance. What would you do without Ken, right?
Right as they wrap it up, the two Kens literally take center stage and do a stylish pose back-to-back for the audience.
Watch these little Barbies and Kens do the dance below. If you liked this article, please share it too!
Please SHARE this with your friends and family.
Article Sources:
YouTube – Ivan Trofimov