Emily Zamourka's viral moment on the subway is an inspirational story is sure to jumpstart anyone's day.

As of late September 2019, Zamourka had already been homeless in Los Angeles for two years. In the video, this talented lady and she sang her heart out, surprising everyone at a Metro Purple Line station in Koreatown with a phenomenal performance of Puccini's "O Mio Babbino Caro."
We're happy to say that Emily's got a lot of support, and a bunch of loving fans have flooded her with compliments.
Liudmila Grekova, better known as Emily Zamourka, is a Moldavian-born 53-year-old American singer and musician who rose to fame after an LAPD officer posted a video of her singing the famous aria.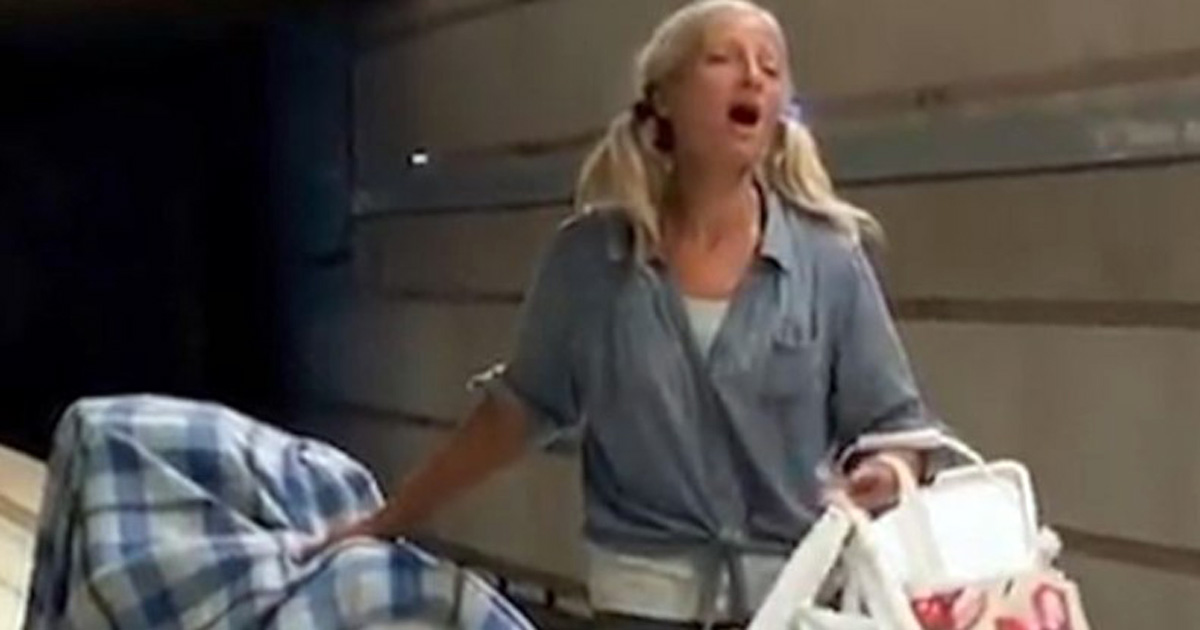 Emily's life has had many ups and downs.
In 1991, She moved to the United States, but soon suffered several serious health problems, and it cost her a small fortune to pay all medical bills. That left her homeless, and she wandered the streets of LA playing the violin and singing for money.
This brave lady has always been a musician, and before she was left without a roof above her head, she was a violin and piano teacher.
Her luck seemed to have abandoned her because a vandal destroyed her violin and she was left hopeless, without the instrument she loved so much.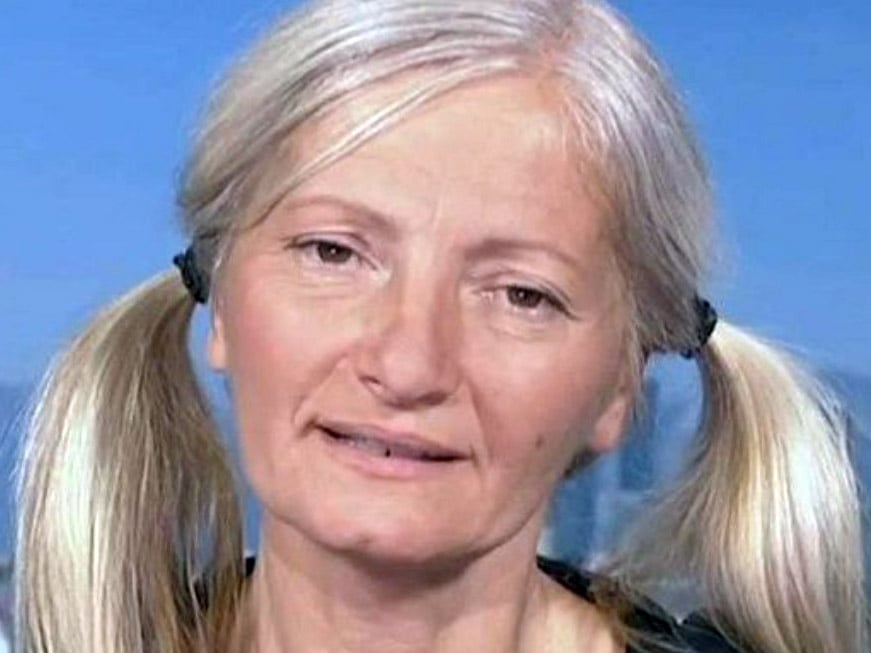 That also meant that she wasn't able to perform as much as she used to—and her busking suffered a lot, too.
Finally in 2019, an officer filmed Emily singing Puccini's aria and the talented soprano lady became a viral sensation.
Everyone wanted to know her name, and why she hasn't been hired yet!
Many caring people who enjoyed Emily's singing created a GoFundMe to buy her a new violin, and possibly provide her with a warm home as well. Zamourka's violin that was destroyed wasn't cheap. A $10,000 instrument meant life for Emily, and people understood it. If you want to make a donation and help Emily to continue to enjoy her music, visit the link above.
More than $95,000 has been raised so far!
Emily says that she has no formal vocal training, but a Grammy-nominated record producer, Joel Diamond, offered her a recording contract anyway. Emily got her miracle, and now people are stopping her on the streets for photos and hugs.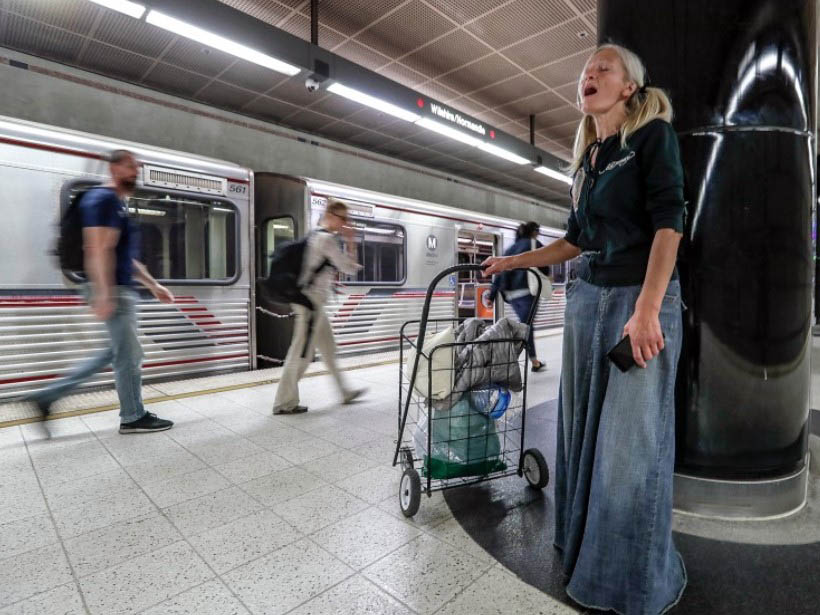 "I'm overwhelmed and I'm ready to be a working artist," said Zamourka in an interview.
"I sing in the subway because it sounds so good!" Coming from a woman who has lost it all and stood brave, those words sound heartwarming and inspiring. When Emily started singing, we were left speechless.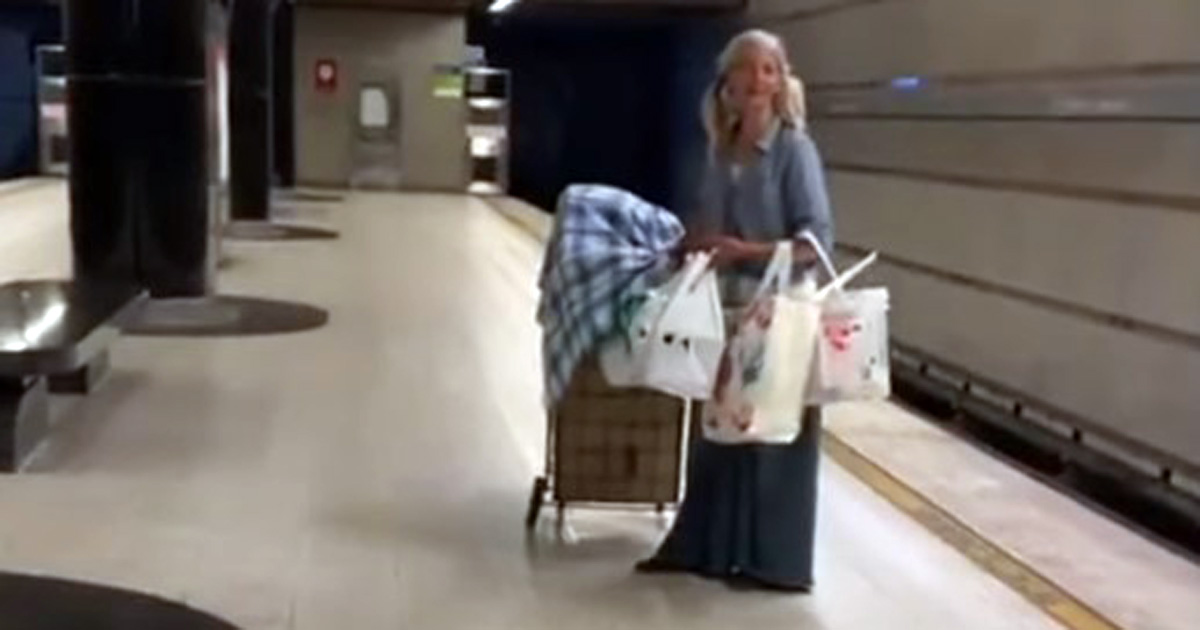 There's so much power, sadness and hope in her voice—it is remarkable!
Her angelic voice belongs to Disney's old movies, and we hope that Emily will build a career now that she's finally been noticed.
The story serves as a reminder that similar things can happen to anyone, and we don't know what the future brings.
This woman with a golden voice never gave up, and that's what we need to learn from her. A few steps taken in the wrong direction don't mean that you're lost. You just need to find your motivation, and to keep going!
Emily did so and the whole internet recognized it.
We wish her the best of luck and we'll root for her. Keep going strong Emily, and don't look back!
Watch her entire, inspiring performance by clicking on the link below:
Please SHARE this with your friends and family.
Sources: ABC7; USAToday; ClassicFM; Wikipedia; YouTube/LPE360 Clip Licensing