Grandmothers are just precious, aren't they?
Our grandmothers have two personalities that make them so adorable.
They have this caring, kind heart that taught us all the good things when we were kids up until we grew older.
We feel their love and care in every piece of advice they give us.
But they can also be quirky and fun.
They may be wrinkly, but they are young at heart, and we learn a few of our tricks and pranks from them.
We see their youthfulness in every song or dance, or joke they give.
Oh, bless their hearts; grandmothers are indeed the greatest gifts.
That's why people loved this grandmother from Ohio that made this video go viral.
Diana "Dee" Garvin never thought she'd reach internet celebrity status when she entered the Goodwill store in Hamilton.
All she wanted was to look for a new karaoke machine.
Dee frequently visits a nursing home where she found friends.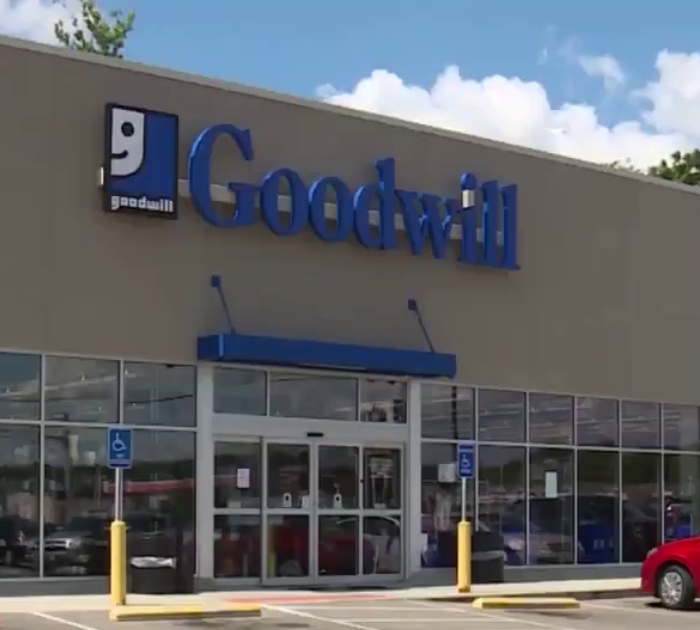 She was planning to buy a new one to share some fun times with her friends there, which she said she hadn't done in a while.
She went into the store, found the one she liked, and asked for some assistance.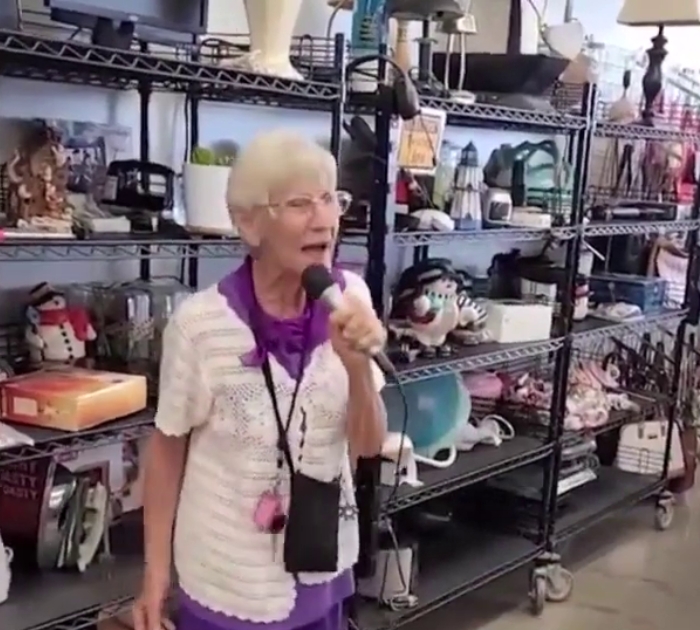 The store's employee willingly helped her out to test the machine and even asked her for a song so Dee could test it out herself.
Without hesitation, she gave the staff one piece she had in mind and was ready for it.
Dee chose the worship song "He's Got the Whole World in His Hand."
She sang with much gusto, even swaying to the beat.
She was feeling it!
And just as she did that, another shopper noticed the energy radiating in the store, so he pulled out his phone to capture this moment.
John Schuerfranz frequently visited Goodwill in Hamilton but never saw anything like Dee.
"She's just going along singing and looking at the camera and just having a great time, and I thought, 'This is wonderful.' I mean, what a spirit," he told WLWT5.
He posted the video on his Facebook to share this light moment with those who needed a reason to smile.
The video has more than 51,000 views and counting, and people absolutely love her energy.
They all felt Dee's joy as she sang the upbeat worship song.
Indeed, that was an incredible karaoke performance.
Dee never expected that the video would go viral.
She said that she used to be a "very shy backward girl" and that her performance caught on cam was something her younger self wouldn't do.
It was a surprise that her video singing karaoke at Goodwill would draw this much attention when her audience was usually just the people in the nursing home.
We're glad that John shared this video for us and the world to see.
Dee said she was thankful that her video brought joy to many people as comments flooded John's post.
Most of them loved her energy and the lightness she resonated with those who saw it.
Watch the video below; we're sure it'll make your day.
Cherie Gozon is a contributor at SBLY Media.