There is a dance group made up of 30 children from an orphanage in Uganda.
Judges Bruno Tonioli, Alesha Dixon, Simon Cowell, and Amanda Holden met some of the kids on Britain's Got Talent, and the kids left a lasting impression.
And they will on you too.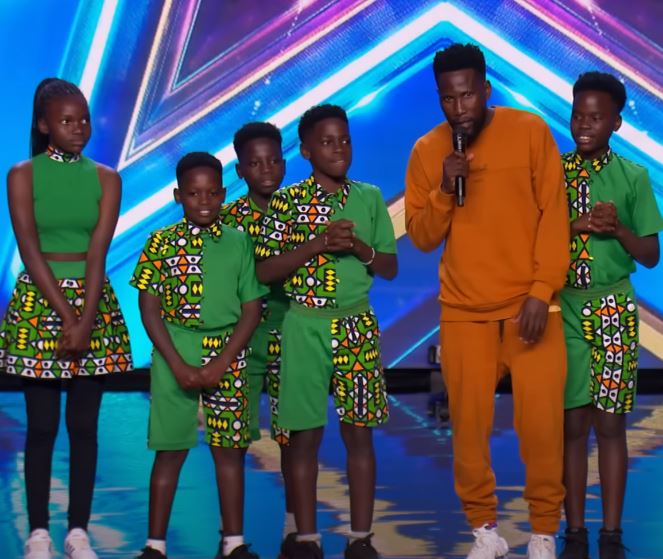 The kids are one big family, living together, eating and going to school as a group, and just enjoying dance and music as a whole.
Orphanage director Kavuma Dauda has said that he aims to "make their lives better using music, dance, and drama."
"Ghetto kids is all about making their lives better through paying their school fees, feeding them, [paying] hospital bills, all the basic needs that a child wants," he said.
Consider yourself very fortunate to have a house, a job, and a car.
But these kids choose to see the brighter side of life despite not having it easy.
And now on the stage, they have the brightest smiles and are just ready to explode with excitement.
Donning green African attire, the group of five kids warmed up the audience with their heartwarming story of how they rose to fame through dance.
Talk about having a positive outlook.
As the Ghetto Kids went on to dance and amaze the audience and judges with their performance, Judge Bruno Tonioli couldn't help but dance along, restless and radiant with joy.
He kept trying to match some of the dance moves but the kids were just too fast for him, but he retained his high energy regardless.
A much younger girl soon joined the dance team midway, drawing cheers from the audience and smiles from the judges.
That forced Judge Tonioli off his chair, exploding with emotions and excitedly shouted "I have to do it now" as he stretched his arm out to hit the golden buzzer.
In the middle of a performance!
Golden confetti rained on stage and the lights turned golden yellow but the kids kept dancing.
They were radiant with joy, delighting in entertaining their audience with a dance loyal to their roots but still mixed with a bit of modern styles.
One kid even removed his shirt, giving everyone an intense stare as he danced.
Tonioli got rid of his jacket too, having fun with the child who gave him a very Michael Jackson-like step and pose.
There's always something magical about Africa.
"That's never actually happened. Normally the Golden Buzzer is pressed afterwards. He gave you the Golden Buzzer and you performed in the confetti, it was wonderful," Simon Cowell said to the visibly excited Ghetto Kids.
Tonioli was apologetic but still bubbling with excitement.
Amanda Holden called the performance "an audition to remember" and said the Ghetto Kids are "absolute superstars."
"We are honoured you have come on Britain's Got Talent," she added.
Kavuma Dauda, smiling from ear to ear, joins the kids, beaming with pride.
All his hardwork has paid off, and they deserve the golden spotlight.
Mission accomplished, kids!
This is one performance you will never forget – watch below!
Please SHARE this with your friends and family.