"Behind every successful man is a woman."
Who doesn't know George Strait and his long discography of country music?
He has become a household name, especially to those who followed his career and country music.
But like that adage, we know George's success had a woman who rallied behind him through the tough times.
And that woman's name is Norma – George's wife for over five decades.
George and Norma went to high school together in Pearsall, Texas, and he was attracted to her immediately, though he wasn't sure about getting serious with her then.
They went on a date once and took a long break.
But on that break, George felt he missed being with Norma, so they started dating again.
He was 19, and she was 17. The rest was history.
The couple eloped in Mexico on December 4, 1971, and have been happily married ever since.
Despite George's success in the music industry, they shared a relatively quiet (private) life.
Norma was by his side to cheer him on, hit after hit, album after album.
The couple had two children.
They welcomed their first child, Jenifer Lynn Strait, in 1972 – ten months after marriage.
Their second child came nine years later, and they named him George Strait Jr., also known as "Bubba."
But a tragic accident changed the Straits' lives forever.
On June 15, 1986, Jenifer was involved in a car accident and was the lone casualty.
She was only 13, and you could only imagine the hole she left in their lives.
It was a hole too big that George isolated himself from music and was willing to give it all up.
Thanks to Norma, George found an anchor, a rock, that allowed him to move forward.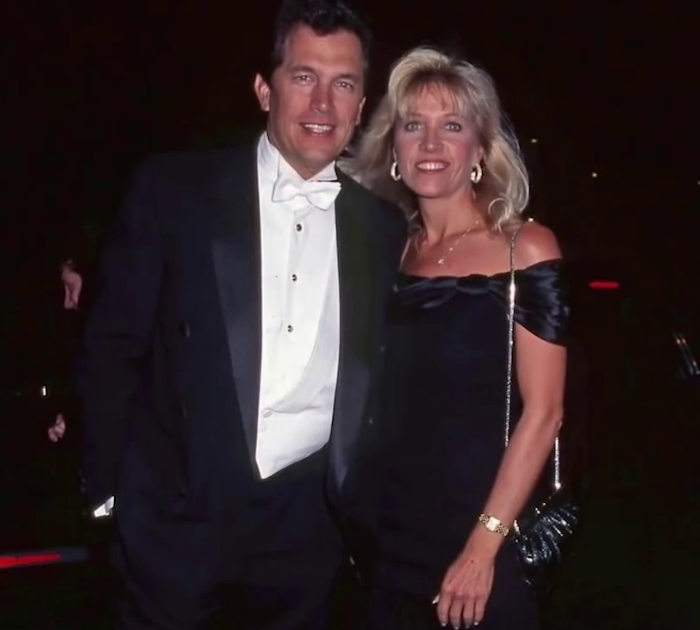 The couple dealt with their loss together and stood by each other no matter what.
Their relationship grew stronger as the years passed. This may not be the ideal secret to a marriage, but what greater force keeps you together than the pain you have to weather?
Fifty years forward, the two still love and like each other very much.
When asked about his lasting marriage, George said in an interview when he won the ACM Artist of the Decade in 2008:
"We still have our difficult times. Of course, I think every marriage does. We have a lot more good times than we do bad times, and the bad times don't last near as long as they used to anymore, so I think it gets easier and easier."
To mark their 50-year love story, George serenaded the crowd with a special dedication to his wife.
He gushed about Norma in front of more than 20,000 people and reminisced how he "met this girl, fell in love, and eloped 50 years ago."
As the camera panned to Norma in the crowd, you could almost see her blush (and maybe a hint of happy tears).
George sang his romantic ballad "I Cross My Heart."
If you listen closely to the lyrics, you know how apt this song was for their story.
"From here on after,
Let's stay the way we are right now,
And share all the love and laughter
That a lifetime will allow…"
Watch his performance in the video below.
Cherie Gozon is a contributor at SBLY Media.