When you hear the song's first line "I will always love you," you can't help but feel every word.
It's a beautiful, classic song.
For most of us, we would associate this song with the popular OST of the movie The Bodyguard, and with Whitney Houston.
But did you know that the song "I will always love you" was written and originally sung by none-other-than American singer and songwriter Dolly Parton?
That's right. Parton recorded her song in 1973 and wrote it as a farewell gift to Porter Wagoner, her beloved business partner, and mentor.
Wagoner pursued a solo career.
As a supportive friend, Parton respected his decision.
She dedicated this beautiful song of adoration to him.
It was officially released in 1974.
And it was a hit for Parton. It reached the top spot for the Billboard Hot Country Song.
Last Dec 21, 2022, Kelly Clarkson interviewed Dolly Parton, and she explained how her song was chosen for the hit movie, The Bodyguard.
According to the country singer, they already had chosen another song for the movie, but near the end of the production, Kevin Costner and his secretary talked to the production crew.
They asked them if they knew about Parton's hit song. They called Parton, and she said yes.
They could use the song.
Now, it had been weeks since and Parton didn't hear from Costner and the production staff again.
One day, she was driving home, and she heard a familiar song on the radio.
She recognized the lyrics, and she was stunned.
She had to pull over to the side of the road and she felt overwhelmed because her song was on the radio.
Parton didn't get mad because there was no other contact aside from asking her permission, but she, too, fell in love with Houston's version.
Houston made it a soul ballad.
They released it alongside the movie The Bodyguard in 1992.
People fell in love with her deep-felt rendition, making the song peak at number one on almost every music billboard hit chart.
The single was also a certified diamond by the RIAA.
It was Houston's first diamond single.
Alongside many awards, Houston even won the Grammy Award for Record of the Year for the same song.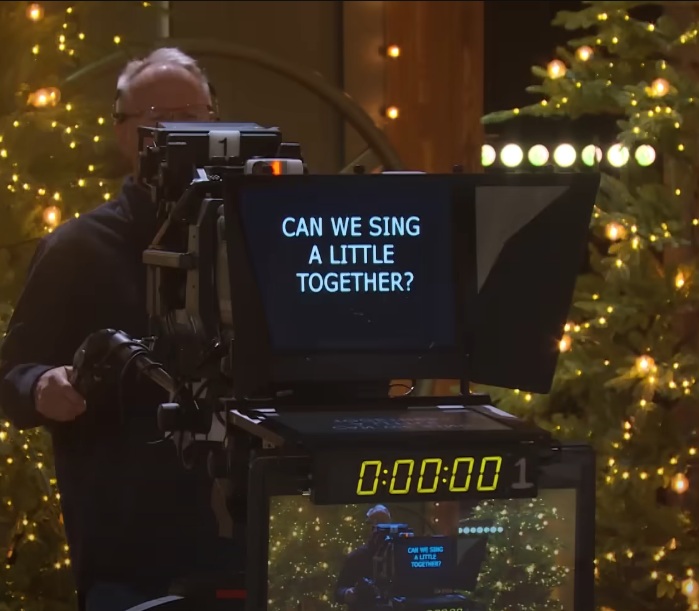 It was phenomenal.
Nine months ago, it was Kelly Clarkson who sang her version of the hit song at the 57th ACM Awards.
Parton mentioned this to Clarkson and said that Houston must have felt what she felt when she heard the song on the radio many years ago.
She commended Clarkson for owning it.
She sang the song beautifully.
Just then, the audience asked Clarkson and Parton to sing, even just a part of the hit song.
At first, Clarkson hesitated because she was with the legend, Parton, but the latter said that they should do it.
The melody they created during the impromptu performance was stunning.
Their voices blended, their harmony embraced, and like a lullaby, everyone was silent, listening to the beautiful impromptu performance.
Kelly was overjoyed.
"Your brakes and your voice are so magical. You're like a magical fairy human," said Kelly.
Indeed, that break that you hear in Parton's voice is so amazingly good. It makes a big difference with the whole song.
If you love this song, you should hear their duet in the video below!
Please SHARE this with your friends and family.
Ma Fatima Garcia is a contributor at SBLY Media.