The Git Up Challenge took the internet by storm, and many people gave their best attempt at the fun dance. But while there are many great dances out there, we think one of the best is from a gentleman named Kronos.
And Kronos just so happens to be a dog!
The Git Up Challenge is a dance made famous from Blanco Brown.
Blanco Brown is the singer of the song "The Git Up." Blanco Brown sings specific dances moves throughout the song. He even uploaded his own tutorial on how to do "The Git Up."
The world took this as the new dance craze and thousands of people have contributed their own dance videos to The Git Up Challenge.
Even Keke Palmer, Michael Strahan, and Sarah Haines performed their own version on their Good Morning America segment. It really became a worldwide phenomenon.
Even police and fire departments got in on The Git Up Challenge!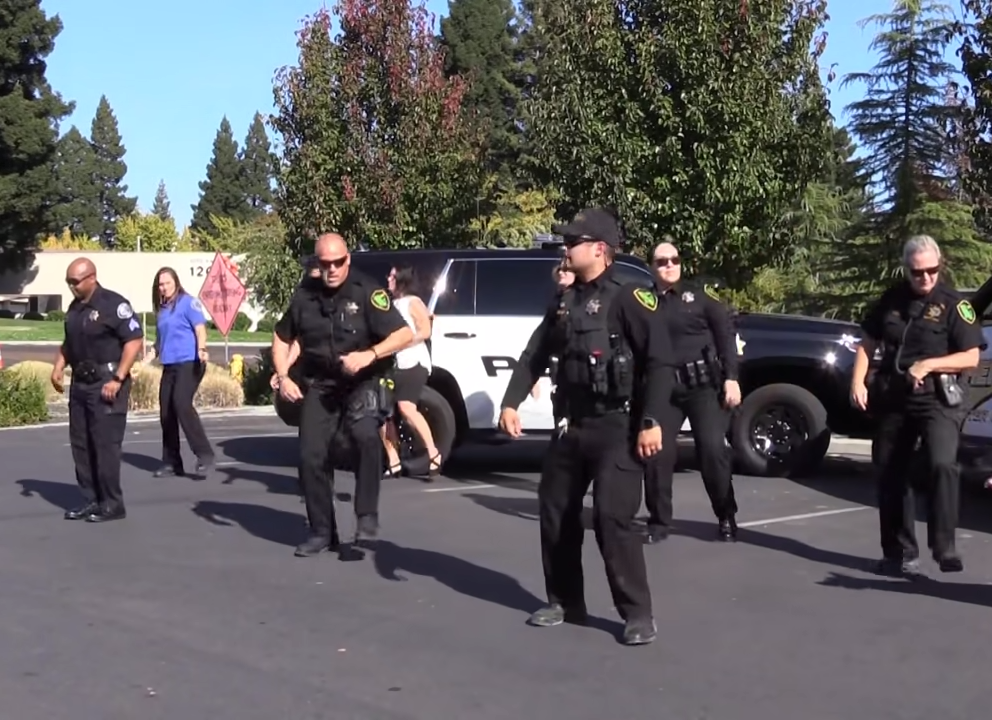 Kronos the CowDog was not going anyone outshine him though and had to get in on the new dance challenge. Kronos is not one to shy away from his time in the spotlight.
Kronos the CowDog is an American Top Dog Model finalist.
He was also a semi-finalist for the Hallmark Channel's, "Best in Rescue." Kronos' trainer, Tiffany from Tiffany's Diamond Dogs, not only trained Kronos for the dance but was the videographer for the dance too.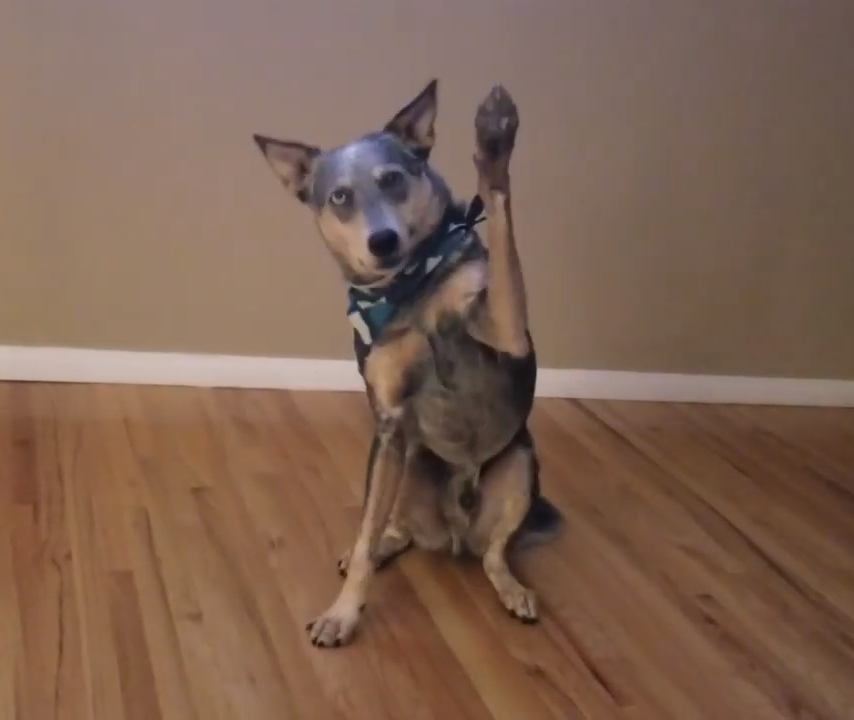 Kronos's training is impeccable and was perfect to complete the Git Up Challenge. Instead of grabbing a sweetheart, Kronos started the dance by grabbing his chew toy.
Kronos is taking the dance challenge very seriously and is making sure he hits every move that Blanco Brown sings:
"Take it to the left now and dip with it

Gon' throw down take a sip with it

And lean back put your hips in it (Woooo Whoooo Whoooooouuu)

Let's have some fun"
It is so cute when Blanco sings to take a sip because Kronos does take a sip and not out of his water bowl. Kronos the CowDog is taking a sip straight from a coffee mug!
Kronos knows between his left and right paws too because he is lifting the right paw at every cue.
Kronos is looking like a professional dancer with his precise dance moves.
Many people cannot dip as low as Kronos can get. He is dipping really low, just like the dance challenge wants. Great job, Kronos the CowDog.
Kronos's favorite part might be when Blanco Brown sings:
"Do the butterfly have a good time

Round, round, round and round you go

It's time to show out right now and take to the floor"
Kronos is a pro at turning it round and round.
If you thought his dip was super cute from earlier, just wait until you see how Kronos takes it down. Kronos goes all the way down to the floor!
Kronos the CowDog deserves all the best treats after performing such an amazing Git Up Challenge! Kronos gave it his best effort and did as good as most humans.
Kronos did a great job at his dance, and it's so fun to watch him doing all the moves. He's a very clever pup who also has a great sense of rhythm.
Check out Kronos' full Git Up challenge performance in the video below!
Please SHARE this with your friends and family.
Jenny Brown is a senior writer at Shareably. She is based in San Francisco and can be reached at
[email protected]