The world is brimming with untapped talent, and thankfully, there are television platforms that catapult these gems into the limelight, allowing us to root for them from our living rooms.
On one such occasion, a 10-year-old named Eva Jumatate stepped onto the stage of "Talang," the Swedish version of "Got Talent," unbeknownst to the audience and judges, a memorable performance was about to unfold.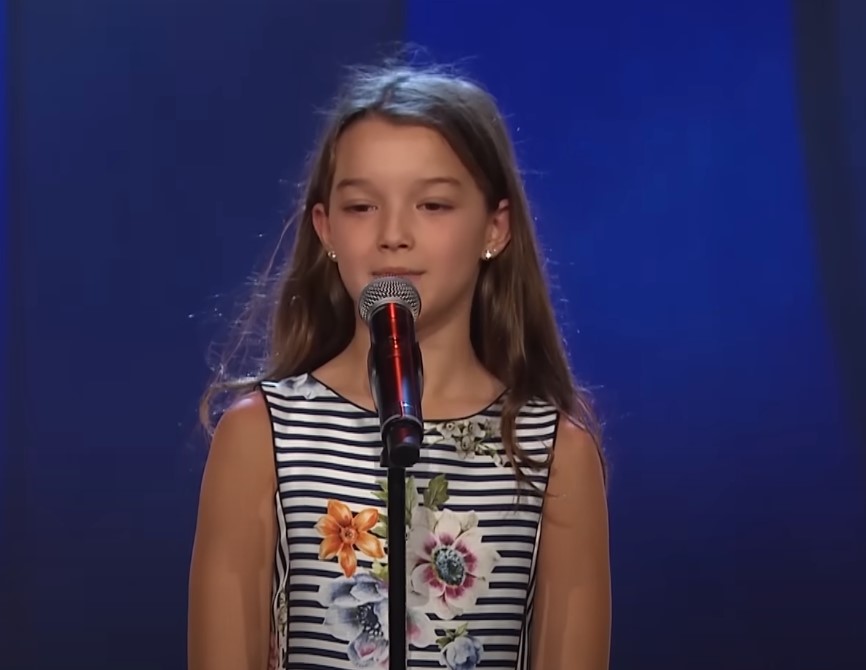 As Eva poised herself to perform, a hush fell over the crowd, all eyes fixed on the young Romanian girl about to unveil her gift.
The silence was soon broken by her voice as she began the opening lines of "Never Enough," a beloved track from the movie musical "The Greatest Showman," instantly winning over the hearts of everyone present.
The song "Never Enough" is a hauntingly beautiful piece penned by Benj Pasek and Justin Paul for the film, which draws inspiration from the life of showman P. T. Barnum.
Eva's rendition, sung in English on a Swedish show, left the audience and judges in awe, their faces reflecting an escalating admiration for the young talent.
Some performances have the power to send shivers down your spine, and Eva's did just that, especially as she soared into the high notes of the chorus.
The judges were visibly moved, with Swedish singer and judge Bianca Ingrosso visibly teary-eyed, captivated by Eva's commanding delivery.
As Eva's performance drew to a close, the audience erupted into applause, and the judges stood in a unanimous standing ovation.
The moment of truth arrived, and although the specifics of the judges' feedback were lost on those not fluent in Swedish, their enthusiastic expressions and praise were universally understood.
Then, it was Bianca Ingrosso's turn to voice her verdict.
After expressing her reactions, she escalated the excitement by pressing the Golden Buzzer.
Showering Eva in a cascade of golden confetti, signifying her direct advancement to the semi-finals—a dream come true for any "Got Talent" aspirant.
The judges' reactions were a mere echo of the public's adoration.
When Eva's audition was uploaded to the Got Talent Global YouTube channel, it was met with a flood of commendations.
Viewers were quick to express their astonishment and emotional connection with comments celebrating Eva's extraordinary vocal prowess at such a tender age.
Among the sea of comments, one stood out, proclaiming Eva's performance as the "Best interpretation of this song at such a young age. Amazing voice!"
It was clear that Eva's performance was not just seen; it was felt.
Eva's chilling rendition of "Never Enough" is a testament to the raw and powerful impact of talent, regardless of age.
It's a performance that shouldn't be missed, and one that certainly deserves to be shared far and wide, watch below!
Please SHARE this with your friends and family.