Canada's Got Talent host host Lindsay Ell made her presence felt thanks to another beautiful lady who rocked the stage that night.
Her name is Anica and she shared that she lived in nine foster homes, with the last foster family giving her a guitar.
Anica then explained how music "helped me make sense of everything I'd been through."
The singer is from Grand-Barachois, N.B., and has been performing for more than 40 years, but her life hasn't exactly been a walk in the park.
And yet she took to the stage with all the confidence in the world.
Her life hasn't been easy but she exuded joy from the stage with her infectious personality.
Katey Day-Reick, who goes by the stage name Anica, wanted to let people know, especially survivors of difficult situations, that it's perfectly alright to be happy.
And she did just that with a powerful performance.
Anica sang "Unstoppable" by Sia, but she added her own flavor to the song.
Strumming her acoustic guitar and unleashing a voice that could fit an 80's rock group, Anica soon had the judges and audience clapping along as she sang her heart out.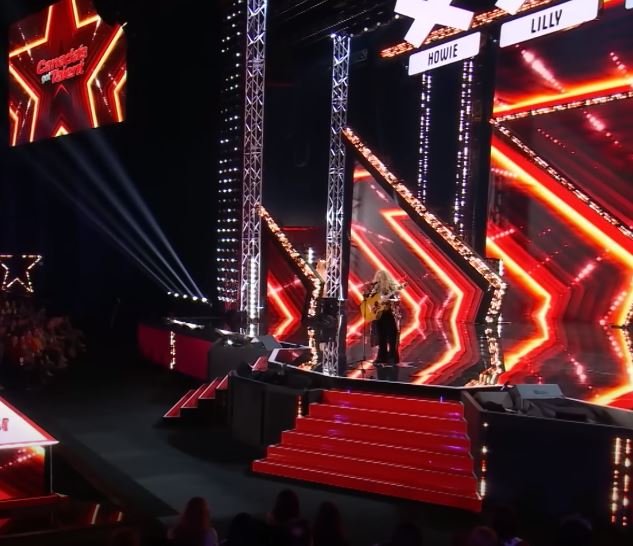 She has an incredible voice!
Anica wanted to be an example during her performance.
And to show that a person can go on to live a happy and successful life.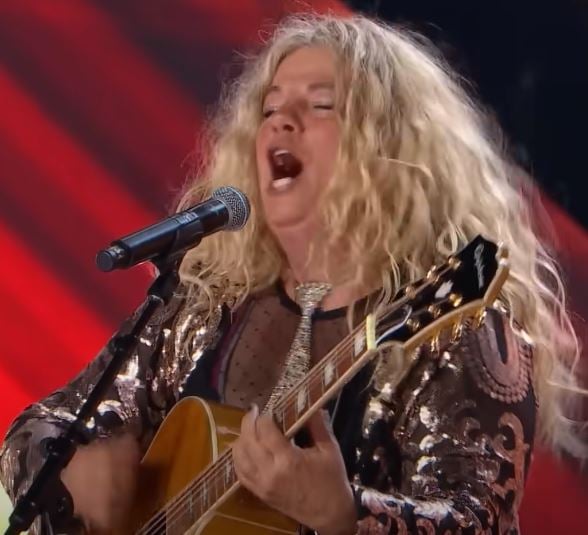 As she got older, she realized she didn't do anything wrong and that none of it was her fault.
"I was surrounded by a sea of dysfunctionality, and I could see the shoreline," she said. "You have to truly believe in yourself and believe in what you're doing in life and believe in your journey in order to reach the shore."
Her powerful voice and story resonated deeply with host Lindsay Ell, who is also open about her life.
"I remember being backstage with Lindsay and we had this moment, because she's been though a lot and we connected in that way," Anica says.
So just listen to Anica sing like she owned the evening.
She probably did since she was unstoppable!
Even the way she strummed her guitar was a display of raw emotions.
And as she finished her performance, the crowd and the judges rose to their feet, Anica thanking them graciously.
Then the chants of "golden buzzer" was soon heard.
Lindsay Ell then walks out and marches to the judges table.
Anica, shaking with emotion, heard this from Ell.
"As someone who is a survivor and has also been through so much in her childhood, I know what it is like to go through difficulty and be able to channel it into something like music," the host said.
And soon, golden confetti showered Anica, as she cried and thanked everyone for their love and support.
Unstoppable today and tomorrow!
Here's a performance you don't want to miss! Watch Anica below!
Please SHARE this with your friends and family.
Eduardo Gaskell is a contributor at SBLY Media.