A nurse walking through the sterile, quiet corridors of a hospital late at night, was greeted by the unexpected and soulful melodies of a piano.
It's the delightful surprise that awaits visitors and staff at Saint Mary Medical Center in Langhorne.
The source? Not a professional musician, but a night-shift janitor named Edison Calvin Dingle.
Calvin's fingers dance gracefully over the keys of the baby grand piano situated in the hospital's front lobby.
It's become his sanctuary during breaks, a place where he can momentarily trade his mop and bucket for melodies and harmonies.
"Every time I spot a piano," Calvin chuckles, "it's like a magnet pulling me in."
But here's the twist: Calvin isn't a trained pianist.
He's never sat through rigorous lessons or practiced scales under the watchful eye of a tutor.
Instead, his journey with the piano began with a simple book he borrowed from the library, inspired by the artistry of Jamie Fox.
With determination and a dash of self-deprecation, he says, "I taught myself using 'Music Composition for Dummies'. It was all about figuring out the notes, the scales, and just letting my fingers do the talking."
The hospital corridors have become his impromptu concert hall.
Patients, visitors, and even the ever-busy medical staff pause, letting Calvin's music wash over them, offering a brief respite from their worries.
A nurse, reminiscing about her first encounter with Calvin's music, says, "It felt like a scene from a movie. I half expected to turn a corner and find a concert pianist, not our friendly janitor."
Beyond the beckoning call of the notes he plays, it's the emotion he pours into every piece that captivates patients and faculty alike.
His music has become a ray of hope in what can often feel like a very bleak arena.
"When I play," Calvin muses, "it's like I'm sharing a piece of my soul with everyone who listens."
But there's more to Calvin than meets the eye.
Outside the hospital, he dons another hat, working diligently as the director of environmental services at Yardley Rehab.
And in a twist that showcases his depth and commitment, he's also on a spiritual journey, training to become a pastor.
His story is one of resilience, passion, and unexpected talent.
Sometimes, the most extraordinary tales don't come from the limelight but from the shadows. From those we least expect.
Calvin's life is a testament to the idea that with passion and dedication, one can turn even the most mundane moments into magic.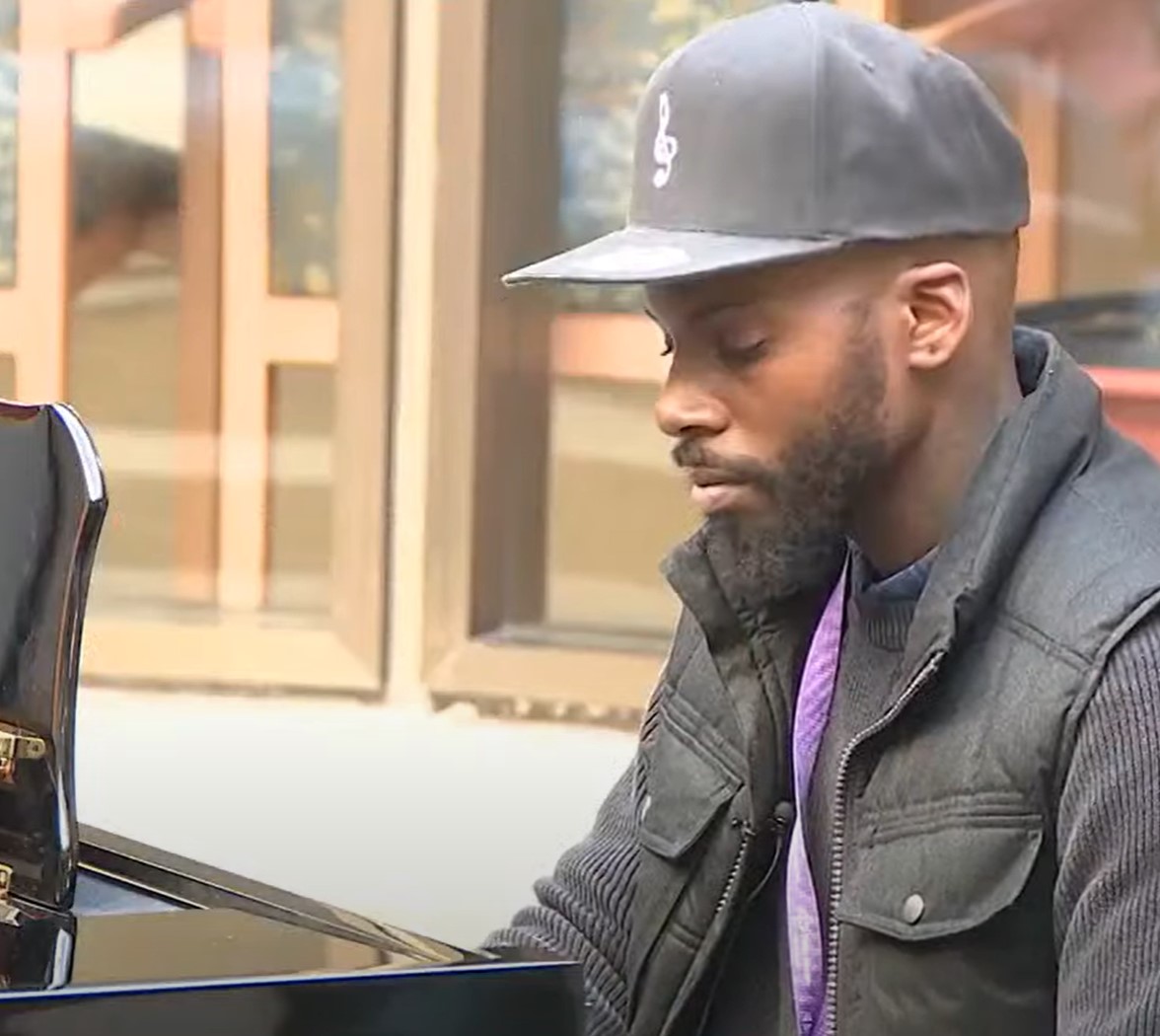 As the notes from his latest piece fade and he returns to his janitorial duties, the impact of his music lingers.
Every individual has a unique story, a hidden talent, or a passion waiting to be discovered.
Sometimes, all it takes is a chance encounter, a fleeting moment, or a simple melody to change our perspective.
Hear the majesty of Calvin's piano playing yourself in the video below!
Please SHARE this with your friends and family.
Article Sources:
YouTube – FOX 29 Philadelphia