There's something truly magical about watching young children, especially toddlers, as they explore activities that unveil their unique interests and talents.
It's like watching a flower bloom for the first time.
But let's not forget, behind every blooming flower is a gardener providing the right conditions for growth.
In the case of kids, that gardener is often a supportive parent.
GT scholars emphasize this point, stating that while children are born with innate abilities, these talents need to be carefully nurtured to reach their full potential.
They say, "For a child to fully realize their potential in any area of their interest, both natural abilities and the nurturing of these will play an integral part. It's only when the gift has been identified that one can help further develop the talent by providing the right environment and ensuring the child gets the necessary support."
Now, let me introduce you to Jayden, a young boy who's not just dabbling in dance—he's absolutely crushing it.
But what makes his story even more compelling is the unwavering support he receives from his parents.
They're not just spectators; they're active participants in his journey to stardom.
If you're looking for evidence of Jayden's extraordinary skills, look no further than his Instagram account.
This isn't just a kid bouncing around to music; this is a young artist mastering the art of hip-hop dance.
His videos serve as a vivid showcase of what can happen when raw talent is honed through practice, dedication, and, of course, parental support.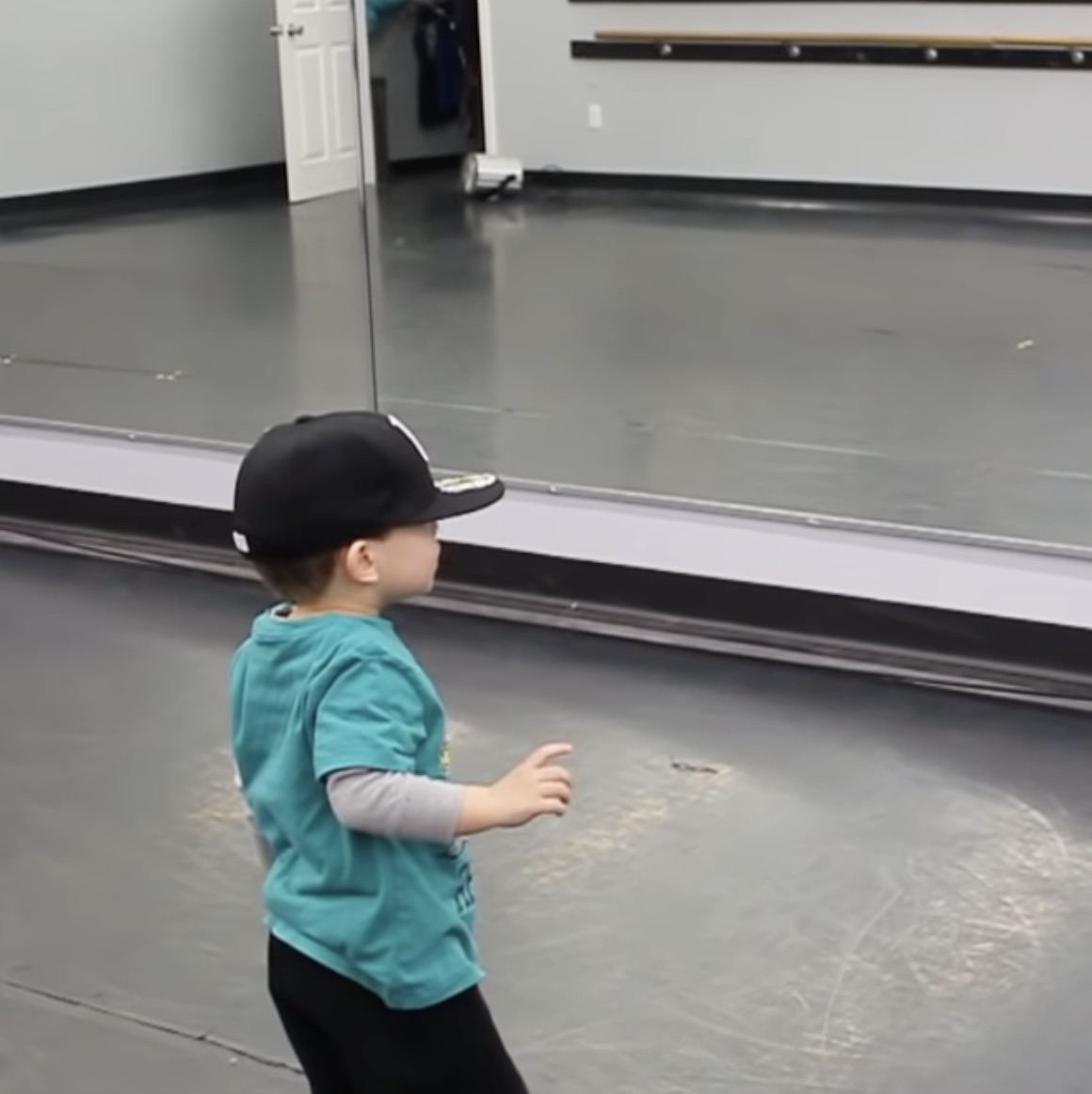 But here's the kicker: Jayden didn't just wake up one day and decide to dance.
He's been at it since he was practically in diapers.
Yes, you read that right.
Jayden was already grooving to hip-hop beats when most kids his age were still learning their ABCs.
Imagine a two-year-old so good at dancing that he becomes an internet sensation.
That's exactly what happened to Jayden.
A video of him dancing, posted way back in 2013, exploded online, racking up an astonishing 5.5 million views on YouTube.
And once you watch that video, you'll instantly understand why it went viral.
Even at the tender age of two, Jayden had an uncanny ability to command the stage.
But let's delve a little deeper into that performance.
This wasn't just a toddler randomly moving his arms and legs.
Jayden executed complex dance moves, including a somersault that would make any gymnast proud.
It was so jaw-droppingly good that you might find yourself questioning whether he was really just two years old at the time.
Adding an extra layer of sweetness to this already heartwarming story was Jayden's mom, who was not only his biggest fan but also his personal videographer.
When the tune "Sweet Love" by Chris Brown filled the air, Jayden elevated his performance to an entirely new level, pulling off moves that would leave even seasoned dancers in awe.
The video itself is a little over three minutes long, but what's truly remarkable is Jayden's laser-like focus throughout the entire routine.
For a toddler to maintain that level of concentration?
It's nothing short of miraculous.
And just when you think he's given it his all, Jayden throws his hat in the air and breaks into a series of adorable steps that serve as the perfect finale to an already unforgettable performance.
In the end, what stands out most is not just Jayden's incredible talent, but also the role his parents have played in nurturing that talent.
They've been there every step of the way, providing the love and support he needs to shine.
In a recent Instagram video, Jayden is seen dancing alongside his dad, giving us a glimpse into where he might have inherited his incredible moves.
So if you're curious to see what a two-year-old dance prodigy looks like in action, do yourself a favor and watch the video below. You won't be disappointed.
Please SHARE this with your friends and family.